Verona Opera Festival
Five nights in Verona staying at the Hotel Giberti.

Join us for five nights in Verona and experience the joy of listening to opera in the open air of the Verona Arena. The 'Arena di Verona' is a magnificent ancient Roman amphitheatre which was built to hold 30,000 spectators and is one of the best preserved structures of its kind. The first operas were performed at the arena in 1913 in celebration of the centenary of the birth of Giuseppe Verdi. Musical luminaries such as Puccini and Mascagni were in attendance and so began a tradition which has launched the careers of many operatic singers. Since 1913, summer seasons of opera have been mounted continually at the arena, except between 1915–18 and 1940–45, when Europe was convulsed in war.
During our visit we will enjoy two opera performances, a double bill of Pietro Mascagni's Cavalleria Rusticana with Ruggero Leoncavallo's Pagliacci and Giuseppe Verdi's Nabucco, both of which take place after dark. In addition to the two magnificent opera performances, we have included ample time to explore Verona, city of Romeo and Juliet, which is full of architecturally striking piazzas, churches and museums, evidence of its Roman and Medieval past. We will also enjoy a day on the shores of Lake Garda and a day spent in the viticulture district of Valpolicella.
Useful links & Travel Advice
Please find a selection of useful websites to refer to for information from the Foreign & Commonwealth Office, on visa requirements, NHS travel health advice and other useful travel tips.
---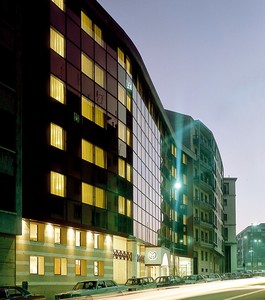 Hotel Giberti
For our stay in Verona we will be based right in the centre of the city at the four-star Hotel Giberti, perfectly situated for exploring the historical sights as well as for the enjoyment of the cultural events of the city.
Itinerary
Day 1 London to Verona, Italy.
Fly by scheduled flight to Verona. On arrival, transfer to the Hotel Giberti for our five-night stay. The hotel is conveniently located within walking distance of the Arena. This evening meet with your fellow travellers for dinner at a local restaurant (D)
Day 2 Verona.
After breakfast at the hotel enjoy a guided walking tour of Verona. A UNESCO World Heritage Site since 2000, Verona is a fascinating Medieval city. Visit Piazza Bra with the Arena, famous all over the world for the concerts and opera in this stunning location and Piazza delle Erbe, the bustling city square. Other points of interest during our tour will be Juliet's balcony and many examples of Romanesque architecture including Ponte di Pietra, Porta Borsari, a third century gate in the original city walls, and some of the city's magnificent Romanesque basilicas. During the visit we will have a stop to enjoy the famous spritz together in a bar on the Piazza Bra, in front of the Arena. We end our city walk with lunch at a local restaurant. Spend the afternoon at leisure and this evening we meet up again for the short walk to the Verona Arena. The Arena, which holds 15,000 spectators, was completed in the year 30 AD and is the third largest in Italy after Rome's Coliseum and the arena of Capua. Our performance tonight is one of the most popular opera double headers, Pietro Mascagni's Cavalleria Rusticana and Ruggero Leoncavallo's Pagliacci. Written by two different people and intended to stand on their own, the works make a brilliant pair and so are often performed together (B, L)
Cavalleria Rusticana: Turiddu was once in love with Lola, but when he returns from military service, he learns that she has married Alfio. After hearing that, he starts a relationship with Santuzza. Easter Sunday in a Sicilian village: Turiddu meets Lola in secret; Santuzza suspects that Turiddu is unfaithful and confronts both his mother, Mamma Lucia, and Turiddu himself. She begs her beloved to come back to her, but in vain: Turiddu refuses to yield to her jealous pleas and rejects her. The resentful Santuzza tells Alfio what has been going on behind his back. Alfio challenges Turiddu to a duel. A voice cries out that Turiddu has been killed.
Pagliacci: It is the feast of the Assumption in a village in Calabria. A troop of actors, led by Canio, arrives to stage a play. Canio's wife Nedda rejects the advances of her fellow actor Tonio. Hurt by this rejection, Tonio swears he will have vengeance. He overhears a conversation between Nedda and her lover, Silvio, with whom she intends to run away. Tonio informs Canio. In the play, Nedda plays the part of Colombina, who betrays her husband, Pagliaccio (Canio), with Arlecchino. In the course of the performance, Canio becomes increasingly enraged. Finally – at first sight, it seems, in his stage role as a jealous husband – he stabs both his wife and her lover to death.
Day 3 Lake Garda.
After a leisurely breakfast we depart for a full day Lake Garda excursion. Our first stop is Lazise, situated on the eastern coast of Lake Garda, Italy's largest lake. Lazise is one of Lake Garda's most picturesque towns, it has a beautiful waterfront and a Medieval historic centre full of shops and pastel buildings that resembles a town on the riviera. The port was once important during the dominion of the Venetian Republic. The arched stone building at the port was once the Dogana Veneta, the Venetian Customs House that controlled commerce on Lake Garda. The historic centre dates to the same period, and maintains its alluring narrow lanes, while the surrounding area became popular with the wealthy Venetian and Veronese families who built palatial villas here. The 13th century castle is an enchanting sight. After lunch we visit Sirmione, a small jewel suspended in the middle of the southern section of Lake Garda. The small historic town is located on the tip of a long peninsula, has thermal springs and was a spa destination even in Roman times. The town is dominated by a thirteenth-century castle, the Rocca Scaligera, defended by a moat patrolled by swans and ducks. It is a real fairy-tale castle from the exterior. Return to the hotel for an evening at leisure. (B, L)
Day 4 Verona.
Enjoy a day at leisure to explore Verona independently. We meet this evening for an early dinner and once again we walk to the Arena for a performance Giuseppe Verdi's Nabucco. (B, D)
Nabucco is the opera which is considered to have permanently established Verdi's reputation as a composer. He commented that "this is the opera with which my artistic career really begins. And though I had many difficulties to fight against, it is certain that Nabucco was born under a lucky star". Under its original name of Nabucodonosor, the opera was first performed at La Scala in Milan on 9 March 1842. It follows the plight of the Jews as they are assaulted, conquered and subsequently exiled from their homeland by the Babylonian King Nabucco (in English, Nebuchadnezzar II). The historical events are used as background for a romantic and political plot. The best-known number from the opera is the "Chorus of the Hebrew Slaves", Va, pensiero, sull'ali dorate / "Fly, thought, on golden wings", a chorus which is regularly given an encore in many opera houses when performed today.
Day 5 Valpolicella.
After breakfast we drive north to the viticulture district of Valpolicella, east of Lake Garda. Valpolicella ranks after Chianti in Italian wine production which is usually made from the three grapes Corvina Veronese, Rondinella, and Molinara. We stop at the Villa Mosconi Bertano where we will enjoy a late lunch and taste some local wines. We return to our hotel in Verona for an evening at leisure. (B, L)
Day 6 Verona to London.
After breakfast we transfer to Verona airport for our return scheduled flight to London. (B)
Dates and Prices
Prices per person based on double occupancy
22

to

27

July 2020
Category
Price
Twin
£2895
Single
£3395
Tour Reference Code: LAVERONA9
PRICE INCLUDES: Economy class scheduled air travel • Five nights accommodation at the Hotel Giberti with breakfast daily • Meals as indicated inclusive of wine, beer & soft drinks at lunch and dinner (B- Breakfast, L-Lunch, D- Dinner) • Excursions as detailed with local Tour Leader & local guides • Two 'Poltronissime' tickets to the Verona Opera Festival • Noble Caledonia Tour Manager.
Not Included: Travel insurance.
Hotel Giberti
For our stay in Verona we will be based right in the centre of the city at the four-star Hotel Giberti, perfectly situated for exploring the historical sights as well as for the enjoyment of the cultural events of the city.
Your Room

The 80 rooms at the hotel were recently renovated and feature air-conditioning, mini bar, safety deposit box, satellite television, tea and coffee making facilities, internet access and en-suite bathrooms.

Your Space

The hotel also features an American bar, room service, complimentary bicycles and the opportunity to enjoy breakfast in the inner courtyard. A huge advantage of the location of our hotel is that after our two performances which end at around midnight, we are only a short walk from the amphitheatre. The prestigious hotel is characterised by its elegant atmosphere and refined details.
Book with Confidence
Speak to one of our advisors on 020 7752 0000