The Noble Experience
Noble Caledonia's raison d ètre, has from our earliest days been to offer varied cruises on vessels of a certain style and size. Such small ships allow us to create itineraries and an onboard ambience that is conducive to exploring the world and learning of its wonders in the company of like-minded travellers. It is our view that the best way to achieve this ideal is to limit the number of passengers to such a size that allows the camaraderie to grow between passengers thereby creating a warm and friendly atmosphere onboard. Small numbers onboard also allow the crew and staff to provide a more personal and caring service, something which is not feasible on larger vessels.
We have, over the years, expanded our repertoire to include cruises by river and sea, tours by private train and plane and any combination of all of these in order to achieve the most comfortable and interesting journey. Unlike most travel companies our range of trips is constantly evolving shaped by world events, new discoveries, festivals, historic themes and out of the ordinary human endeavours.
We pride ourselves on offering a personalised service which ensures the smooth running of your holiday booking from the first phone call to our office until you return back home from your trip. This is one of the reasons many people travel with us regularly and recommend us to their friends and family. In addition we aim to ensure value for money with all the trips we offer, whether it be an escorted European break or a month cruising around Antarctica.
---
Life Onboard

The experience and atmosphere onboard one of our vessels is very different to that onboard the usual big cruise ships and is more akin to a private yacht or country house hotel, with informative guest speakers and cruise directors as well as expedition teams.

More Information

Exploring Ashore & Zodiacs

There are some experiences which words cannot adequately describe such as standing on a crest of an age old glacier, seeing a whale gracefully breach above the sea's surface, watching a grizzly hunt for spawning salmon in the gushing Alaskan waters or stepping foot on remote tropical islands which are unscathed by the modern world – all this and much more is achievable during one of our expedition cruises.

More Information

Inspiring Itineraries

We do hope you enjoy browsing through the many and diverse itineraries we have on offer. With over 300 different cruises and tours in our portfolio it is a challenge to make sure that our regular travellers are kept up to date and our new website is the perfect medium.

More Information
---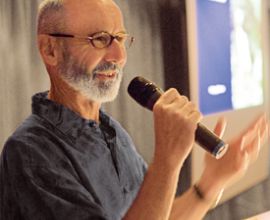 Guest speakers will accompany many of our tours and add to your enjoyment of the areas you are visiting through a series of talks and informal discussions on board.
Either as a specialist on the area or in a specific field, their on board talks will bring an added dimension to the tour, complementing the guides who will share their local knowledge with you during your excursions.
With backgrounds in areas such as music, art history, maritime history and archaeology, they will truly bring to life the sites and experiences of your journey. Whether during an informed evening lecture on the life of Mozart, whilst accompanying you ashore to the ruins of Leptis Magna, or standing on deck watching a calving glacier, their knowledge will help you to make the most of your journey.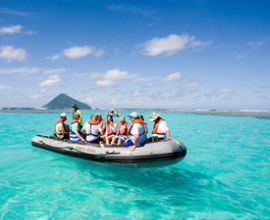 Our expedition cruises are led by a highly experienced expedition team, including guest speakers. To fully appreciate many of the diverse and remote regions that are visited on our expedition cruises, the staff onboard is one of the most important aspects of the trip, to help you understand all that you see. For each voyage, we carefully select the best experts in their field, who will lead you every step of the way with their knowledge and enthusiasm. These may include ornithologists, naturalists, marine biologists as well as Zodiac drivers and expedition leaders.
Through onboard briefings, informal presentations, whilst accompanying you ashore and on Zodiac excursions, they will share their in depth knowledge of the wildlife, landscape and natural and cultural history of the region.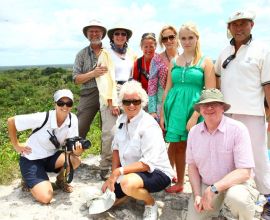 On the majority of our river and destination cruises you will be joined by a Cruise Director and you will be accompanied by one of our experienced Tour Managers when undertaking one of our escorted land tours. Our Tour Managers and Cruise Directors have many years of experience and are in daily contact with our London office to ensure the smooth operation of your holiday. The daily programme is in their capable hands and whenever possible they will host daily briefings to provide you with information on the next day's activities.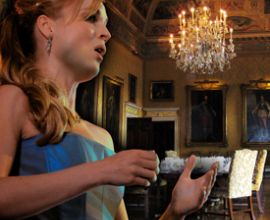 Bringing together artists from the major British Opera companies including the Royal Opera, English National Opera and Glyndebourne Festival Opera, London Festival Opera have achieved a considerable reputation for presenting opera in some of the world's leading venues. Particular attention is given to the design and quality of the costumes which are as authentic as possible. To watch a performance in the intimate setting of the lounge on a river vessel, in a beautiful palace, in a courtyard of a palazzo or amongst the ruins of an ancient site is a wonderful experience.