Spring in the Channel Islands
A five night voyage exploring the charms of the Channel Islands aboard the MS Island Sky
As many of our regular travellers will be aware, the Channel Islands remained closed to cruises for much of 2021 and we were therefore unable to call into the islands during our 2021 season of small ship cruising around the British Isles. Consequently we have experienced an increase in demand for cruises which feature the Channel Islands for 2022 and our Head of Planning, Paul Mildon (who grew up in the Channel Islands) has therefore devised this new mini-cruise which focuses entirely on these idyllic isles.
Join the all-suite MS Island Sky in Portsmouth and head to some of the least-explored islands of the English Channel including Alderney, Sark and Herm as well as the larger isles of Jersey and Guernsey with their picturesque harbours and superb beaches. Each of the islands has its own unique character and our voyage will be a leisurely one with plenty of time to explore these beautiful places in the company of just 100 or so fellow travellers. For those who are looking for a break over spring and who enjoy botany, birdwatching and history, or simply the joy of small ship cruising and the chance to explore on foot, this is the perfect getaway.
Useful links & Travel Advice
Please find a selection of useful websites to refer to for information from the Foreign & Commonwealth Office, on visa requirements, NHS travel health advice and other useful travel tips.
---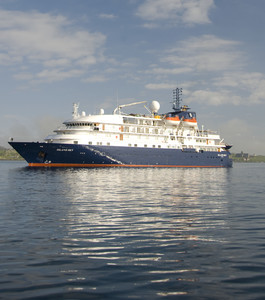 Island Sky
The MS Island Sky is one of our two flag ships and sister vessel to the MS Hebridean Sky. Both vessels were built in the same ship yard in Italy at similar times and share the same excellent attributes that make them two of the finest small ships in the world.
Itinerary
Day 1 Portsmouth, England.
Embark the MS Island Sky this afternoon. Transfers will be provided from Portsmouth Harbour Railway Station at a fixed time. Alternatively car parking is available at the port. Enjoy welcome drinks and dinner as we sail this evening.
Day 2 Alderney, Channel Islands.
Spend the day on Alderney where our onboard team will lead a series of walks to explore the island. Visit the island's only town, St Anne, which has all the old-world charm of a Normandy village with tiny squares and pastel shaded cottages and shops. You may wish to visit the museum which is packed with historical artefacts ranging from the Romans to the German occupation during the Second World War. Alternatively see the 19th century church sometimes referred to as the "Cathedral of the Channel Islands". Those feeling active can join a walk to see the German fortifications and Victorian forts along the coastline before arriving at Les Etacs gannet colony. These rocks are situated just 100 metres offshore and are home to 6,000 pairs of gannets. Meanwhile at the Nunnery Heritage Site we can discover one of the best preserved Roman forts in Britain. Originally built in the 4th century the fortifications have been adapted and reused over the years with the Tudors, British and German soldiers all having used the fort as a base.
Day 3 Jersey.
From our anchorage off St Helier we will go ashore by Zodiac and enjoy a morning drive to the east coast of the island viewing the magnificent landscapes and beaches before arriving a Mont Orgeuil, the impressive fortification that has witnessed island life through the Middle Ages, French Wars and German Occupation. Continue to Samares Manor Gardens. Built in 1920 by Sir James Knott these gardens include special areas for culinary and cosmetic plants as well as a "physic" garden of traditional medicinal plants along with a rose and lavender garden. We will also visit the Orchid Gardens, where orchid varieties are cultivated in a specialised greenhouse beautifully appointed with flowing streams and little rock gardens. Return to the MS Island Sky for lunch and spend an afternoon exploring St Helier independently. Maybe take the chance to visit Elizabeth Castle which is built on an islet and watched over the entrance to the harbour for more than 300 years.
Day 4 Sark & Herm.
Over breakfast we sail the short distance to Sark where we will use our Zodiacs to land on this peaceful traffic-free island. Horse-drawn carriages take us along the narrow lanes alive with the songs of chaffinches, skylarks and mistle thrush as we see the narrow isthmus which joins Little Sark and Big Sark and the enchanting gardens at La Seigneurie. Those feeling active may wish to hire a bicycle and explore independently. Later we sail to Herm, the smallest inhabited Channel Island and, at just one and a half miles long and half a mile wide, perfect for exploring on foot. Here, you will have free time to explore, perhaps take a stroll over to Shell or Belvoir Beach whilst our naturalists will be ashore on the lookout for wildflowers and birds.
Day 5 Guernsey.
We spend our last day exploring Guernsey and during a panoramic drive will see the beautiful coastline, rocky cliffs and wild sandy bays. Along the coast we will see the Martello Towers built during the Napoleonic wars and the fortifications built by the Germans during the occupation in the Second World War. Return to the ship via country lanes and the Little Chapel, built in 1914 as a miniature version of the famous basilica at Lourdes and covered in fragments of shattered china, seashells and pebbles. This afternoon is free to explore St Peter Port at your own pace or to join a cliff walk where, if the weather is fine, we should be able to see the nearby Channel Islands and possibly the French coast.
Day 6 Portsmouth, England.
Disembark this morning. Transfers will be provided to Portsmouth Harbour Railway Station at a fixed time.
Dates and Prices
SPECIAL OFFER – SAVE £300 PER PERSON FOR A LIMITED TIME ONLY
Prices per person based on double occupancy
14

to

19

May 2022
Category
Brochure Price
Special Offer Price
Magellan Deck Standard Suites
£2695
£2395
Columbus Deck Superior Suites
£2895
£2595
Marco Polo Deck Premium Suites
£3095
£2795
Marco Polo Deck Corner Suites
£3395
£3095
Erikson Deck Deluxe Balcony Suites
£3895
£3595
Explorer Deck Owner's Balcony Suite
£4095
£3795
Explorer Deck Island Suite
£4595
£4295
Magellan Deck Standard for sole occupancy
£3695
£3395
Columbus Deck Superior for sole occupancy
£3895
£3595
Tour Reference Code: SCISK140522
Price Includes: Five nights aboard the MS Island Sky on a full board basis • House wine, beer and soft drinks with lunch and dinner • Noble Caledonia onboard team • Gratuities • Transfers • Port taxes.
Not Included: Travel insurance.
Ship to Shore: Due to the many small ports that we will be visiting during the voyage, we will be at anchor every day and the vessel's Zodiacs will be utilised for transportation ashore.
Deckplan
Island Sky
The MS Island Sky is one of our two flag ships and sister vessel to the MS Hebridean Sky. Both vessels were built in the same ship yard in Italy at similar times and share the same excellent attributes that make them two of the finest small ships in the world.
Travelling with You
Dorothy Robertson

Born and bred in Melbourne, Australia Dot has a love of the outdoors, adventure and travel. The past twenty years she spent working in finance whilst raising two sons, travelling with them to all the corners of Australia and trips to North America, Vietnam, Malaysia, Thailand and PNG. She has been expedition guide since 2008 leading trips on the Kokoda Track in Papua New Guinea, Mt Rinjani on Lombok, kayaking and trekking in Komodo Marine National Park, Indonesia. In the past couple of years she hiked the Inca trail, Mt Blanc, West Highland Way and the Camino de Santiago. In 2014 an opportunity to work on an expedition ship has led Dot to a complete career change. She has since been working as a tour director, expedition team member, assistant expedition leader and zodiac driver in Japan, Indonesia, Pacific, New Zealand, Mediterranean and Australia's Kimberley. With an interest in history and culture and a passion for people she looks forward to sharing knowledge and experiences with fellow travellers.

Dorothy Robertson will be on the following tour dates:

14

to

19

May 2022

Craig Morton

Craig is from Glasgow, which he has called home for almost his entire life. However, he has taken every opportunity to escape the city and explore what the world has to offer. Craig has had the privilege of visiting many fascinating and beautiful places around the world, spanning seven continents and including both the Antarctic and Arctic. As a guide and Zodiac driver, he is motivated by the opportunity to facilitate and enhance other people's experiences in some of the world's most awe-inspiring environments. Craig has a strong background in marine ecology, science communication and environmental consultancy. He also has a strong interest in history, especially in relation to early polar exploration. With his marine ecology hat on, Craig has a particular interest in seabirds and jellyfish. His love of learning and taking on new challenges has led him to obtain two master's degrees; the first in Environmental Studies from the University of Strathclyde, and the second (with distinction) in Ecosystem-based Management of Marine Systems from the University of St Andrews.

Craig Morton will be on the following tour dates:

14

to

19

May 2022

Ian Pringle

Iain was born in Edinburgh, Scotland and grew up in a small village in neighbouring Fife. He now lives in Lincolnshire, England where he lives with his wife and two sons. He studied Ancient History and Archaeology at Newcastle University and after working for a number of years in outdoor retail, he has since been working as a commercial archaeologist and geophysicist, excavating all over England. He also spends several weeks each summer on a research excavation in Ardnamurchan, Scotland which has been excavating the area for the past thirteen years uncovering a number of historically important sites. In the austral summer of 2015/16, he worked at Port Lockroy in Antarctica for the United Kingdom Antarctic Heritage Trust. Here he was part of a four-person team maintaining the buildings, running the museum, shop and Post Office and surveying the penguin colony. He travelled back to Antarctica at the beginning of this year when he spent two months working as an expedition guide.

Ian Pringle will be on the following tour dates:

14

to

19

May 2022

Julia Benson

Julia grew up in the city of Bristol and moved to London where she spent many years working as a financial controller. Having always been fascinated by wildlife and the natural world, it was after a number of trips to the polar regions by ship that she was inspired to say goodbye to the corporate world and follow her dream to become a naturalist. Following her studies in Marine Zoology, she volunteered for various organisations involved in whale and dolphin research and marine conservation in UK and European waters, trained as a marine mammal observer and volunteered as a wildlife officer. This led to her working as a naturalist on dolphin watching boats in Wales and whale watching boats in Iceland. Having found her true calling, Julia loves to share her knowledge and passion for the marine environment and conservation with passengers and now works as a naturalist on small passenger ships.

Julia Benson will be on the following tour dates:

14

to

19

May 2022
Also of Interest
An art themed voyage from Portsmouth to Oslo visiting the Hague and Skagen aboard the MS Hebridean Sky
SPECIAL OFFER – SAVE £300 PER PERSON

Hebridean Sky
Itinerary at a glance
Portsmouth / The Hague / Skagen / Oslo
4 nights from £2295
More Info
Next Departure:
19

May 2022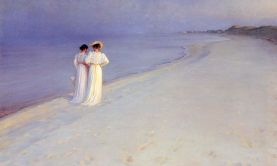 A voyage exploring the gardens of England, Scotland, Ireland & Wales aboard the MS Serenissima with Guest Speaker Caroline Holmes
Serenissima
Itinerary at a glance
Portsmouth / Tresco / Waterford / Dun Laoghaire / LLandudno / Bodnant Garden / Belfast / Arduaine / Crarae Gardens / Shiant Islands / Inverewe Gardens / Scarbster / Aberdeen
9 nights from £3995
More Info
Next Departure:
5

June 2022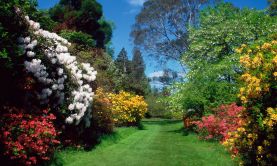 Discover the Channel Islands & Isles of Scilly aboard the MS Serenissima
SPECIAL OFFER – SAVE £200 PER PERSON
Serenissima
Itinerary at a glance
7 nights from £3095
More Info
Next Departure:
22

August 2022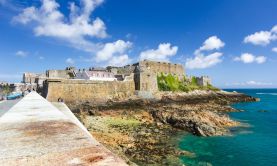 Book with Confidence
Speak to one of our advisors on 020 7752 0000