Across the Top of Australia
An expedition cruise of Australia's Kimberley region aboard the MS Island Sky
The Kimberley region of Western Australia was the last great empty section of Australia to be explored, with European settlers only arriving just over 100 years ago. Ignored by the early settlers, the Kimberley is today one of the richest areas of the continent with record gold and diamond rushes, great cattle drives and hauls of pearl shells having put the region well and truly on the economic map. However, for all its latterly discovered wealth, it still remains one of the most untouched areas in the world. Covering nearly 423,000 square kilometres, the region has fewer people per square kilometre than almost any other place on earth and is truly one of the world's last great wilderness areas with a complex landscape which encompasses spectacular gorges and waterfalls, fascinating cave systems and an incredibly diverse variety of wildlife.
Due to its wild and undeveloped nature, the Kimberley is a wonderful place for the genuine traveller to explore and it is perfect for expedition style cruising. There are so many highlights, it is difficult to know where to begin when extolling its virtues. From the tidal phenomena at the Montgomery Bay Reef to the Horizontal Waterfalls near Talbot Bay, from the hundreds of islands in the Buccaneer Archipelago to the gorges of the King George and Hunter rivers. The whole vast area offers a cornucopia of natural world delights on a scale seldom witnessed anywhere else in the world.
Useful links & Travel Advice
Please find a selection of useful websites to refer to for information from the Foreign & Commonwealth Office, on visa requirements, NHS travel health advice and other useful travel tips.
---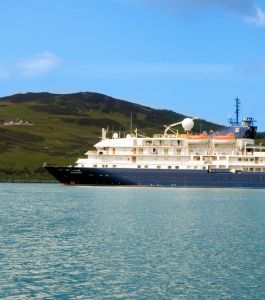 Island Sky
The MS Island Sky is one of our three flag ships and sister vessel to the MS Caledonian Sky and MS Hebridean Sky. All three vessels were built in the same ship yard in Italy at similar times and share the same excellent attributes that make them three of the finest small ships in the world.
Itinerary
Day 1 - London to Perth, Australia.
Fly by scheduled indirect flight via Singapore.
Day 2 - Perth.
Arrive this afternoon and transfer to our hotel for a two night stay.
Day 3 - Perth.
After breakfast in the hotel we enjoy a tour of Perth which will include a guided walk of Kings Park, perched on Mount Eliza. Absorb impressive views of the city and the Swan River and visit Caversham Wildlife Park. Enjoy a free afternoon to explore at your own pace before we meet tonight for a welcome dinner.
Day 4 - Perth to Broome.
This morning enjoy a cruise along the Swan River to Fremantle which is famous for its wonderful beaches and well-preserved colonial architecture. We have time to explore before returning to Perth airport for our scheduled flight to Broome. On arrival transfer to the MS Island Sky and sail this evening.
Day 5 - Lacepede Islands.
Arrive this morning at the Lacepede Islands, a series of low islands consisting of coarse sand and coral rubble lying atop a platform reef. This nature reserve has been identified by Birdlife International as an Important Bird Area as it supports up to 18,000 breeding pairs of brown boobies and roseate terns, possibly the largest such population in the world. Board the Zodiacs and explore the island's lagoon, keeping an eye out for many species of marine birdlife including Australian pelicans, frigate birds, egrets, gulls and terns. The islands are also renowned as Western Australia's most significant breeding grounds for the green turtle, often seen nesting on the islands.
Day 6 - Adele Island, Buccaneer Archipelago.
Cruise through the Buccaneer Archipelago, home to more than 800 islands and arrive at Adele Island, a hook-shaped island off the central Kimberley coast. It is an important location for breeding seabirds including the lesser frigatebird and the brown booby.
Day 7 - Horizontal Falls, Talbot Bay.
Talbot Bay is known for its massive 12 metre tides that create an amazing spectacle, the unique Horizontal Falls. David Attenborough described the phenomena as "one of the greatest natural wonders in the world". Subject to tidal conditions, we will board local boats for an exhilarating ride through the falls. This afternoon we will use our Zodiacs to explore Cyclone Gorge. Here we hope to see crocodiles and fiddler crabs in the waters whilst observing the unique geology and amazing rock formations.
Day 8 - Raft Point and Montgomery Reef.
This morning we arrive at Raft Point where we will use Zodiacs to land on the beach. Either enjoy time to relax or join the energetic and climb to a secluded Aboriginal rock art gallery to view Wandjina art which is over 4000 years old. Take in the spectacular views from the top before returning to the ship. Over lunch we position to the magnificent Montgomery Reef which 'rises' out of the ocean as the tidal waters cascade down into the surrounding deep channels in an awesome display of the power of nature. Join the expedition team and board a Zodiac to experience this natural phenomenon up close and discover the reef's diverse marine life including turtles, manta rays and reef sharks.
Day 9 - Careening Bay.
Today we arrive at Careening Bay. Visit the iconic site of the ancient carved double-trunked Boab tree bearing the engraving 'HMC Mermaid – 1820'. Carved by one of the crew, the inscription commemorates the site where the ship was grounded and repaired.
Day 10 - Prince Frederick Harbour, Hunter River & Naturalist Island.
The Prince Frederick Harbour is home to some of the most spectacular scenery we will see. Soaring red cliffs, green rainforest and mangroves paint a beautiful canvas for our arrival as we sail through Nine Pin Head, the sandstone bluff that marks the mouth of the river. We follow the Hunter River to reveal the spectacular backdrop of Mount Trafalgar while to the north Mount Anderson rises to an impressive 480 metres. We will drop anchor at Naturalist Island and have the choice to join a Zodiac excursion around the island and mangroves looking for wildlife, especially crocodile, or an optional helicopter excursion to Mitchell Falls. This amazing four-tiered waterfall drops 80 metres and is surrounded by the red escarpment lands of the Mitchell Plateau making the view from the air quite stunning. We will land at the top for a short walk to the lookout points and may even have a chance to swim in the river at the top of the falls.
Day 11 - Bigge Island.
Off the coast of the Kimberley, approximately six kilometres from the mainland, Bigge Island is filled with fantastic wildlife viewing opportunities and is well known for its Indigenous Australian rock art, created by the Wunambal people. In caves throughout the island you will be able to see paintings including fascinating examples of first contact art and Wandjina figures.
Day 12 - Vansittart Bay & Jar Island.
We have the whole day to explore Vansittart Bay but first we will use the Zodiacs to land on Jar Island to see the Gwion Gwion Aboriginal art gallery. Discovered by Joseph Bradshaw in 1891, some of the art has been dated back over 17,000 years and is unique to this region. We will walk to the two rock art galleries and see the rocky burial mound between the sites. Return to the vessel for lunch and this afternoon land on the Anjo Peninsula. Our onboard naturalists will lead various walks over the mud flats, rock pools and sand dunes looking for wildlife, birds and plants.
Day 13 - King George River.
At dawn we will start our 12 kilometre journey through some of the world's most spectacular scenery along the mighty King George River. Millions of years of erosion have created vertical sheer walls that resemble stacks of sandstone. The highlight is sure to be King George Falls, the highest single drop falls in the whole of the Kimberley and our expedition team will get you to the cascading waters. Those feeling active may like to accompany some of the expedition team on a trek to the top of the falls for breathtaking views. For those that remain at the foot of the falls, we will run a series of Zodiac cruises through the gorge looking for wildlife such as flying foxes, dugong and crocodiles.
Day 14 - At sea.
Enjoy a day to relax at sea and attend a lecture or two.
Day 15 - Darwin.
This morning we arrive in Darwin. Enjoy a full day tour to Litchfield National Park which is famous for its spectacular waterfalls. See Florence Falls and enjoy an interpretive bush and monsoon vine forest walk. Travel onto Tolmer Falls for a magnificent view of the water cascading down to the deep waterhole at the base of the falls. We will return via Wangi Falls with its large crystal-clear pool; maybe take a dip in the cool waters and witness Litchfield's amazing stand of termite mounds.
Day 16 - Darwin to London.
Disembark after breakfast and transfer to the airport for your indirect flight to London.
Day 17 - London.
Arrive this morning.
Dates and Prices
SPECIAL OFFER – SAVE £500 PER PERSON FOR A LIMITED TIME ONLY
Prices per person based on double occupancy
25

August to

10

September 2020
Category
Brochure Price
Special Offer Price
Magellan Deck Standard Suites
£8295
£7795
Columbus Deck Superior Suites
£8495
£7995
Marco Polo Deck Premium Suites
£8995
£8495
Marco Polo Deck Corner Suites
£9295
£8795
Erikson Deck Deluxe Balcony Suites
£9795
£9295
Explorer Deck Owner's Balcony Suite
£10295
£9795
Explorer Deck Island Suite
£10995
£10495
Magellan Deck Standard for sole occupancy
£9995
£9495
Columbus Deck Superior for sole occupancy
£10295
£9795
Tour Reference Code: SCIS250820
PRICE INCLUDES: Economy class scheduled air travel • Two nights hotel accommodation in Perth on a bed and breakfast basis • Dinner on day 3 • 12 nights aboard the MS Island Sky on a full board basis • House wine, beer and soft drinks with lunch and dinner on board • Noble Caledonia expedition team • Shore excursions • Gratuities • Transfers • Port taxes.
Not Included: Travel insurance, visas, optional excursion to Mitchell Falls.
Important Visa Information: Please note that British citizen passport holders can obtain an "eVisitor (subclass 651)" visa for entry into Australia. This can be obtained online from the Australian Government's Department of Immigration and Border Protection website, and is currently issued free or charge. Further information will be provided in your pre-departure information, which will be sent to you approximately 12 weeks before departure.
Deckplan
Island Sky
The MS Island Sky is one of our three flag ships and sister vessel to the MS Caledonian Sky and MS Hebridean Sky. All three vessels were built in the same ship yard in Italy at similar times and share the same excellent attributes that make them three of the finest small ships in the world.
Also of Interest
A comprehensive escorted exploration of New Zealand's North & South Islands
New Zealand Accommodation
New Zealand Accommodation
Itinerary at a glance
Singapore / Auckland / Bay of Islands / Rotorua / Wellington / Picton / Christchurch / Dunedin / Te Anau / Milford Sound / Te Anau / Queenstown / West Coast Glaciers / Christchurch
24 nights from £8995
More Info
Next Departure
15

January 2021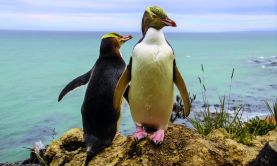 Discover Australia's 'Top End' on an expedition cruise aboard the MS Island Sky
Island Sky
Itinerary at a glance
15 nights from £7595
More Info
Next Departure
19

August 2021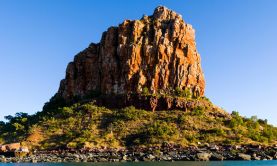 Discover the wonders of Papua New Guinea aboard the MS Island Sky with Guest Speaker Dr Shirley Campbell
SPECIAL OFFER - SAVE £300 PERSON
Island Sky
Itinerary at a glance
Brisbane / Port Moresby / Bonarua Island / Fergusson & Dobu Islands / Tufi / Tami Islands / Madang / Sepik River / Alim Island / Tingwon Island / Rabaul / Cairns
17 nights from £8695
More Info
Next Departure
2

September 2021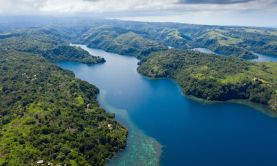 Book with Confidence
Speak to one of our advisors on 020 7752 0000