18 nights
from £8595
Wonders & Wildlife of Borneo
A Journey around Borneo aboard the MS Caledonian Sky
New Search
Brochure

View
Order brochure
View All
Straddling the equator, the island of Borneo is the third largest in the world. It is not one country but shared by the states of Indonesia, Malaysia and Brunei. By far the largest is Kalimantan which is part of the island nation of Indonesia. To the north the Malaysian states of Sarawak and Sabah reside with their tiny neighbour of Brunei. There are some differences between the more developed northern states and the larger region of Kalimantan but such differences make a trip such as this all the more interesting. We wanted to create an in-depth cruise around the island as the few cruises that operate in this region usually dip into Borneo for just a few days and then head for some Indonesian Islands or up to South East Asia. However, to get the measure of this extraordinary island with its vast rain forests, endangered wildlife and diverse culture something longer than a few days is required and as with most islands, the best way to explore is by sea. Borneo may be larger than most, but we feel the same rule applies.
Marvellous experiences are to be had as we explore remote jungle on foot or by boat, but how wonderful it is to return to the considerable comforts of our vessel the MS Caledonian Sky and sail on to our next adventure. Borneo is home to half of all known plant and animal species in the world and although it is true that some areas have suffered from de-forestation, the island is so large that vast areas of jungle remain, untouched, raw and unexplored. In the coastal national parks we will encounter the 'wild man of Borneo' – the orangutan and along its rivers we encounter the Dyaks and their age-old culture. Never far from our minds are the writings of Conrad and the adventures of James Brooke and the White Rajah's as we journey around the islands, rivers and jungles of Borneo. If you enjoy immersing yourself in the culture and wildlife you will find our days in Kalimantan endlessly fascinating. By way of contrast the well-run order of the Malaysian States and the riches of Brunei all combine to create an intoxicating mix of cultures rarely found on one island.
Useful Links & Travel Advice
Please find a selection of useful websites to refer to for information from the Foreign & Commonwealth Office, on visa requirements, NHS travel health advice and other useful travel tips.
Voyage Highlights

• See the iconic Balinese Temple Pura Ulan Danu on Lake Bratan in the Balinese Highlands

• Great natural world experiences including the opportunities to see Orangutans in Samboja, Sandakan and Kuching, sun bears at the sanctuary at Samboja and proboscis monkeys at Sandakan

• Enjoy walks on the slopes of Mount Kinabalu highest peak of Borneo's Crocker Range, nature walks in the Bako National Park and the rainforest near Sandakan

• Visit off the beaten track township of Toli Toli in Indonesian Sulawesi

• See the contrasting scenery in the oil rich Kingdom of Brunei

• Swim and snorkel on expedition calls to the Derawan Islands and Pulau Tambelan
---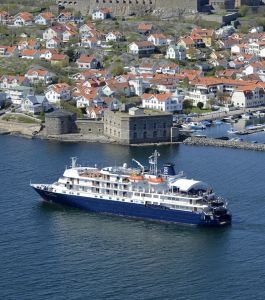 Caledonian Sky
The MS Caledonian Sky is one of our three flag ships and sister vessel to the MS Island Sky and MS Hebridean Sky. All three vessels were built in the same ship yard in Italy at similar times and share the same excellent attributes that make them three of the finest small ships in the world.
Itinerary
Day 1 - London to Bali, Indonesia.
Fly by scheduled indirect flight.
Day 2 - Ubud, Bali.
Arrive this afternoon and transfer to the Alaya Ubud Hotel (or similar) for a two night stay. The remainder of the day is at leisure to enjoy the hotel's facilities or explore independently.
Day 3 - Ubud.
After breakfast in the hotel enjoy a morning tour including the traditional Ubud Palace and the Goa Gajah Temple, a collection of caves carved by the Buddhist people of Bali around the time that Buddhism and Hinduism were both practiced on the island. According to inscriptions found on the walls, the caves were created in the 11th century but it lay undetected for centuries before it was rediscovered in 1923 by a team of Dutch archaeologists. Excavations carried out in 1954 unearthed bathing places in front of the cave with six female figures, representing nymphs or goddesses holding water spouts. Return to the hotel for an afternoon at leisure. You may wish to visit the monkey forest to see the local macaque monkeys or explore the local market. This evening we will enjoy a special Balinese dinner and cultural event.
Day 4 - Balinese Highlands.
After breakfast in the hotel we will drive through the highlands of Bali passing the three lakes Bratan, Buyan and Tamblingan. The scenery is stunning and we will stop alongside Lake Bratan to see Pura Ulun Danu, an important Hindu-Buddhist temple dedicated to the water goddess and a site of pilgrimage. Lunch will be served en-route and we will embark MS Caledonian Sky later in the afternoon. Enjoy Welcome Drinks and Dinner on board as we sail this evening.
Day 5 - At Sea.
Enjoy a day at leisure as we cross the Java Sea and sail into the Makassar Strait and towards the island of Borneo. Maybe join the lecture programme in the lounge or find a spot on deck to relax with a book.
Day 6 - Samboja Lestari, Borneo.
From our berth in Balikpapan we enjoy a full day excursion to Samboja Lestari, an area of restored tropical jungle. This once barren area has seen a remarkable regeneration with the planting of over a million trees. Wildlife has returned and the density of the forest has increased cloud cover, lowered temperatures and increased rainfall. The great work by the Borneo Orangutan Survival Foundation has profoundly changed the lives of the local people and the wildlife. We will have the opportunity to see the great work being carried out by the foundation where 200 orangutans live in its protected environments as well as over 50 Malayan sun bears. We enjoy lunch at the lodge overseeing the jungle before returning to Balikpapan and sailing later this afternoon.
Day 7 - Pulau Birabirahan & Menumbar River.
Today we enjoy the benefits of our small ship as we spend a day of exploration well off the usual cruise ship and tourist routes. Spend the morning on the small island of Birah Birahan where our onboard naturalists will lead a series of nature walks in the rainforest. We will keep an eye out for kingfishers, sunbirds and Pacific swallows and learn about the flora. Alternatively a snorkel platform will offer the chance to explore the reef with its colourful fish and turtles. Over lunch we position to the Menumbar River where we will launch the Zodiacs for an afternoon of exploration. This remote river, flanked with pristine mangrove forest is a haven for birds and crocodiles and offers us a real chance to see an unexplored part of Borneo.
Day 8 - Toli Toli, Sulawesi.
Leaving Borneo for a day we sail over to Sulawesi and the charming township of Toli Toli. Few tourists and even fewer cruise ships visit here and the locals have always given us a warm welcome on our previous visits. We will be collected by local becaks to explore the town including the local church, mosque and the small market to see the trading of local crops. At the traditional house 'Rumah Adat of Toli' we will enjoy a welcome ceremony. Return to the MS Caledonian Sky for lunch and enjoy a relaxing afternoon cruising the Celebes Sea.
Day 9 - Derawan Islands.
Here in the idyllic Derawan Islands, we spend the day either ashore or snorkelling over the colourful coral reefs. On Pulau Kakaban we can walk to the lake in the centre of the island which is the home to many types of nonstinging jellyfish which are strangely beautiful. Over lunch we will relocate to another of the islands for an afternoon of swimming, snorkelling or Zodiac cruising.
Day 10 - At Sea.
Relax on board as we continue our journey around the coastline of Borneo.
Day 11 - Sandakan, Borneo, Malaysia.
This morning we will learn about the rehabilitation of the orangutans at the Sepilok Centre and hear about their threats to survival. We will visit the Sepilok Forest Reserve feeding platform and see orangutans in the third stage of their rehabilitation programme where the orphaned and injured orangutans are brought to Sepilok to be rehabilitated to return to forest life. Sepilok is a primary lowland forest and the nearest place to visit a virgin jungle of Borneo and one of the few remaining rainforests in Sabah. Observe the fascinating diversity of plants, trees and wildlife as Sepilok is known to have more 450 species of trees and more than 250 species of birds and we also have a good chance of sighting macaques, leaf monkeys and other mammals. We will also discover the Labuk Bay Proboscis Monkey Sanctuary. These distinctive primates, endemic to Borneo, live mainly in the mangrove and lowland forests near fresh water and rivers. Return to the ship for a late lunch and this afternoon is free to relax on board or explore at leisure. Alternatively further explore the Sepilok Forest Reserve on a dusk and night hike.
Day 12 - Sandakan.
For the keen nature lovers there will be a dawn excursion to the Rainforest Discovery Centre, one of the most accessible natural rainforests in Sabah. It sits by a lake at the edge of the Kabili-Sepilok Forest Reserve and is managed by the Sabah Forestry Department which has been in operation since 1996 for environmental education purposes. Today, it is a 3-in-1 park (wildlife, bird and plant) for nature lovers and bird watchers where they can see the unique flora and fauna of Borneo. An early morning walk in the forest trails will lead you to the canopy walkway where the centre boasts a pristine lowland dipterocarp forest with an astounding 300 species of birds recorded in the area. Alternatively enjoy a free morning in Sandakan or join a morning city tour before we set sail at lunch. Our guided tour will visit the lively Sandakan Market, the old-fashioned stone building of St Michael Church, one of the few surviving pre-war stone building built in 1893. We will also visit Newlands, former home of author Agnes Newton Keith, for morning refreshments. Our lecture programme continues as we spend the afternoon cruising.
Day 13 - Kota Kinabalu.
We have a full day to explore the city and surroundings of Kota Kinabalu. A full day tour will take us to Kinabalu Park located beneath the jagged granite peaks of Mount Kinabalu. This UNESCO World Heritage Site provides a glimpse into the fascinating and often unique world of plant life within the area. Enjoy a walk through the montane oak and chestnut rainforest at park headquarters to view some of the 1200 species of orchids, 9 species of carnivorous pitcher plants and 25 species of rhododendrons found here. Next, visit the botanical gardens where a diverse collection of unique flora is gathered from the entire park and transplanted here for conservation and educational purposes. Enjoy lunch in the park before returning to the ship later in the afternoon. Alternatively enjoy a Kota Kinabalu Town Heritage Walk this morning which provides the link between the pre-war, post war and post-independence eras and includes the famous Atkinson Clock Tower, North Borneo War Memorial, Australia Place and Museum Kopitiam. Spend the afternoon at leisure or visit nearby Gaya Island, the largest island in the Tunku Abdul Rahman Park. The island is covered with unspoilt and undisturbed lowland rain forest with pockets of mangrove forest and beach flora along the coast. On a guided walk we may find long-tailed macaques, wild pigs, pangolins, squirrels, monitor lizards and numerous varieties of birds such as pied hornbills, whitebellied sea eagles and sunbirds.
Day 14 - Brunei.
We arrive this morning in oil-rich Brunei. A full day excursion will include the immense Kianggeh open air market before taking a scenic boat ride on the Brunei River offering views of the magnificent Sultan's Palace. The Istana Nurul Iman is the official residence of the Sultan of Brunei and one of the largest residential palaces in the world. After cruising around the palace, we will start to cruise slowly under mangrove trees to view a myriad of marine life and maybe even proboscis monkeys. We will also see the colourful water villages built on stilts and connected by wooden walkways before continuing to the stunning Omar Ali Saifuddien Mosque. We end at the Royal Regalia Building, which is home to the Sultan's marvellous collection of royal gifts and ceremonial weapons. A local lunch will be served ashore and we sail in the late afternoon.
Day 15 - Similajau National Park, Malaysia.
Originally a sleepy Melanau fishing village, Bintulu is nowadays Sarawak's main town and principal deep-water port, servicing the oil, gas and timber industries. Today it will be our base for our excursion to the nearby Similajau National Park which occupies a thin strip of land of around 9000 hectares along the coastline. Its position and size makes it a haven for wildlife with over 230 bird species recorded and 24 species of mammal. Enjoy a leisurely walk with our local guides through the coastal rainforest and along the beach. Return to the MS Caledonian Sky for lunch and a relaxing afternoon at sea.
Day 16 - Kuching.
A day to explore this most charming of Asian cities that sits astride the Sarawak River. On our guided morning tour we will learn more about the exploits of the Brooke family who, some 200 years ago, were awarded Sarawak by the former owner, the Sultan of Brunei, in recognition for the aid given in putting down a rebellion A city tour will include Fort Margherita which was built in 1879 to guard Kuching's river approaches from pirates and the Chinese History Museum which houses many artifacts of past eras and contains memorabilia of Chinese affairs during the time of Charles Vyner Brooke who is popularly known as the White Rajah in Sarawak history. Return to the ship for lunch and either spend the afternoon at leisure or join an excursion to the nearby Semenggoh Nature Reserve. For over 20 years, the wardens here trained young orangutans, who had been orphaned or rescued from captivity, how to survive in the wild. The success of this programme has left the surrounding forest reserve with a thriving population of healthy adolescent and young adult orangutans, who are now breeding in the wild. The programme has been transferred to Matang Wildlife Centre, but Semenggoh is still home to its successful graduates, semi-wild orangutans and their babies.
Day 17 - Bako National Park.
This morning we will anchor off of the Muara Tebas peninsula and use our Zodiacs to access the Bako National Park, the oldest national park in Sarawak, Malaysia, yet known for its amazing diversity containing almost every type of vegetation found in Borneo. Established in 1957 it occupies more than 27 square kilometres of rainforest, waterfalls, secluded beaches and rocky shorelines. On a series of guided nature walk for all levels we will explore the jungle keeping an eye out for proboscis monkeys, long tailed macaques, silvered langurs, water monitors and bearded pigs as well as some of the 150 species of birds that can be found here. Return to the ship for lunch and in the early afternoon maybe return to the park or enjoy a zodiac excursion before we sail in later in the afternoon.
Day 18 - Pulau Tambelan, Indonesia.
If time and weather permit we hope to land at the remote Tambelan Islands. Here Zodiacs will take us to the beach where we can enjoy time to snorkel over the coral or visit the local village and learn about the local industries and cultures. Return to the ship for lunch and spend the afternoon at sea as we sail to Singapore.
Day 19 - Singapore to London.
Disembark this morning and transfer to the airport for the scheduled flight to London. Arrive this evening.
Dates and Prices
SPECIAL OFFER – SAVE £400 PER PERSON FOR A LIMITED TIME ONLY
Prices per person based on double occupancy
14

October 2018 to

1

November 2018
Category
Brochure Price
Special Offer Price
Castle Deck Standard Forward Suite
£8995
£8595
Castle Deck Standard Suite
£9195
£8795
Caledonian Deck Superior Suite
£9395
£8995
Promenade Deck Premium Suite
£9595
£9195
Bridge Deck Deluxe Balcony Suite
£10295
£9895
Promenade Deck Premium Balcony Suite
£10595
£10195
Promenade Deck Owner's Corner Suite
£10995
£10595
Castle Deck Standard for sole use
£10195
£9795
Caledonian Deck Superior for sole use
£10395
£9995
Tour Reference Code: SCCSK141018
Price Includes: Economy class scheduled air travel, two nights hotel accommodation on bed and breakfast basis in Bali, half day Ubud excursion with evening cultural dinner, 15 nights aboard the MS Caledonian Sky on a full board basis, house wine, beer and soft drinks with lunch and dinner, Noble Caledonia Expedition Team, shore excursions, gratuities, group transfers, port taxes.
Not Included: Travel insurance, visas.
All Decks

Panorama Deck

Bridge Deck

Promenade Deck

Caledonian Deck

Castle Deck

Key
Caledonian Sky
The MS Caledonian Sky is one of our three flag ships and sister vessel to the MS Island Sky and MS Hebridean Sky. All three vessels were built in the same ship yard in Italy at similar times and share the same excellent attributes that make them three of the finest small ships in the world.

Your Suite

On board there are 57 exceptionally spacious and well designed suites, 23 of which have private balconies located on the Promenade or Bridge Decks. Each cabin exudes great character and grandeur with wood panelling and brass features found throughout.

The large suites are arranged over four decks and all have outside facing views. All suites feature a sitting room area complete with coffee table, armchairs and flat screen televisions (DVD players and DVDs can be borrowed from reception for use in your suite). The beds in each cabin offer exceptionally comfortable mattresses and pillows and can be configured as large double beds or twins.

Each suite affords considerable comfort with en-suite bathroom featuring a country style wash basin, a heated towel rail, shaver outlet and vanity unit with sink and walk-in shower and/or corner bath tub. Dressing gowns and slippers are also provided for your comfort. Further facilities in the suites include walk-in or spacious wardrobes, dressing table with large mirror and stool or desk, mini-fridge, cabin to cabin telephone, programmable electronic safe, hairdryer, assorted Molton Brown toiletries, individually controlled air-conditioning and heating, bottled water replenished daily, as well as extra blankets and pillows. Ship announcements made from the Bridge and Reception area are also broadcasted in your suite. A laundry service is also available on board.

Your Space

The spacious and finely decorated public rooms on board the MS Caledonian Sky include a large lounge featuring comfortable seating and classic winged armchairs to enhance the modern country-style furnishings throughout. Daily briefings given by the Cruise Director and talks from Guest Speakers and expedition staff take place in the main lounge which is fitted with the highest standard of presentation equipment including multiple screens. For your convenience it is also possible to follow the onboard lectures from the comfort of your cabin or in the Panorama Lounge where the presentations will be streamed daily. Also featured in the Lounge is an elegant bar where the onboard pianist plays periodically throughout the day. The bar also offers a 24-hour tea and coffee station.

In addition to the main Lounge on the Caledonian Deck, there is the Lounge on the Panorama Deck which has a bar, library and internet area and further spacious seating arrangements, ideal for watching the world go by as you cruise to your next destination. The travel library is the perfect place to relax with a good book. Well stocked with reference books pertaining to the destinations the vessel is visiting and a selection of essential reads, you will not find yourself short of excellent literature on board. A selection of games and two computers complete with complimentary internet access can also be found in the library along with newspapers and magazines which are placed there depending on local availability.

The main dining room which can seat all guests at one sitting is located on the Castle Deck. Outside there is a rear Lido Deck which is complete with deck tables and chairs where meals are served in warm weather under shade and often occasions such as sail away parties and barbeques are held here.

Further to this on the Panorama Deck towards the front of the vessel there is an additional Observation Deck, complete with bar and comfortable cushioned deck furniture for sun bathing, relaxing with a book or catching up with fellow travellers. On the Promenade Deck there is also a small gymnasium featuring a treadmill, bicycle and cross trainer, and a hairdressers with appointments made on request. For your wellbeing, there is also a clinic with Doctor on board and a lift which serves all decks.

As is the joy of small ship cruising, we hope to offer the opportunity to visit the Captain and Officers on the Bridge to check the progress of the vessel (subject to weather or security conditions).

Your Dining

It is quite a task to create a dining experience as that found on board our vessels when you are cruising in far-flung corners of the globe, indeed it takes a team of highly talented chefs to deliver fresh, varied dishes no matter where you are at sea. Fortunately, our catering teams are well adapted to the world of small ship cruising where no two days are the same and the menus are often scheduled and tailored around the days' excursions.

With only one sitting and a maximum of just over 100 passengers, the cuisine on board all three vessels is of a consistent superior quality that befits such vessels. Where possible and when it meets their high standards, our accomplished chefs will obtain local produce in markets. Such purchases enhance the well stocked larders and enable the chefs on board to exhibit their culinary skills and bring a local touch to the varied menus, emphasising the international expertise of the chefs on board. Afternoon tea and pre-dinner canapes take place every day in either the comfort of the Lounge or out on the Lido deck when the weather is favourable. Tea and coffee are also available 24 hours a day. Special diets can be catered for with sufficient notice.

In keeping with the informal atmosphere on board, when dining you are able to choose your seating arrangements at your leisure. Whether that be joining a table of four to six other passengers outside on the Lido Deck in the evening's sunshine or whether you prefer to enjoy meals in the à la carte restaurant. For those travelling alone, our onboard friendly restaurant staff will take care to ensure you are seated with other like minded travellers. In the main elegant dining room, breakfast is served buffet-style, with certain items cooked to order on request. Lunch and dinner are à la carte with an excellent choice of dishes, with the menu reflecting the daily catch or local delicacies. To enhance your dining experience even further a selection of wines are included with both meals and there is also a comprehensive wine list with a wide selection of new and old world wines from which to choose.

The onboard catering and restaurant staff are experienced at sea and enthuse a passion for superb service. Whether it be ensuring you have an outdoor blanket as you enjoy the crisp sea breeze on the Lido Deck or sharing their knowledge of the characteristics of the days' wine selections, you will experience a service on board like no other. You may also enjoy sumptuous barbeques on deck whilst at times, the chef will make your dish to order at special pasta or stir fry stations.

Life Onboard

If large resort-style vessels accommodating many thousands of passengers are your ideal, then our ships are not for you as you will not find endless entertainment, round the clock buffets and the people management which is so much a part of today's big ship on board style. However, if like us you prefer a more peaceful life at sea you will find our flagships the perfect vessels.

When choosing your next voyage the choice of vessels is astounding. You can select a ship carrying in excess of 4000 passengers with impersonal service or join us aboard the MS Caledonian Sky, MS Island Sky or MS Hebridean Sky where peace, high quality service and attention to detail are the order of the day. We promise there will be no organised entertainment, fancy dress, deck games or any of the usual big ship experiences. Instead, the atmosphere is warm and convivial and more akin to a private yacht or country hotel in which you can learn more about the wonders of nature, culture and ancient civilisations in the company of like-minded people. A little music in the lounge or bar after dinner, Guest Speakers and informative port briefings from our Expedition Leader or Cruise Director and of course good food with wine included at lunch and dinner, all contribute to make any voyage aboard these wonderful vessels a memorable and joyful experience. After a day ashore you will return to the comfort and peace of an exceedingly comfortable ship.

The daily programme on board is in the capable hands of our Cruise Director or Expedition Leader and staff who coordinate with the Captain and Officers to make the most of each day. Briefings and talks will be provided throughout the voyage together with a 'Daily Programme' that is distributed every evening to your suite outlining the next day's activities. Dress on board is casual and relaxed and there will be no 'black tie' evenings.

For your comfort

The MS Caledonian Sky is equipped with the latest safety, navigation and communications equipment along with roll stabilizers to minimize the ship's motion. During your voyage we hope to offer the opportunity to visit the Captain and Officers on the Bridge to check the vessels progress by charts and learn more about your journey. There is also a dedicated channel on your television in your suite showing the routing of the vessel along with technical information and estimated times of arrival and departure from port. On board you will also find a clinic and Doctor and a lift that serves all decks. Smoking on board is restricted to a specific area on deck.

Inclusions

Unlike many other cruise vessels, onboard the MS Caledonian Sky you do not need to worry about tipping staff as we have included this in your holiday price. In addition we tip all our guides and drivers along the way, thereby taking away the hassle of always having to remember to have some small change with you. We also include excursions and drinks with meals onboard.

Ship Directory
Deck plans

All Decks

Panorama Deck

Bridge Deck

Promenade Deck

Caledonian Deck

Castle Deck

Key
Voyage Highlights
• See the iconic Balinese Temple Pura Ulan Danu on Lake Bratan in the Balinese Highlands
• Great natural world experiences including the opportunities to see Orangutans in Samboja, Sandakan and Kuching, sun bears at the sanctuary at Samboja and proboscis monkeys at Sandakan
• Enjoy walks on the slopes of Mount Kinabalu highest peak of Borneo's Crocker Range, nature walks in the Bako National Park and the rainforest near Sandakan
• Visit off the beaten track township of Toli Toli in Indonesian Sulawesi
• See the contrasting scenery in the oil rich Kingdom of Brunei
• Swim and snorkel on expedition calls to the Derawan Islands and Pulau Tambelan
Tour Extensions
1st to 3rd November 2018

Extend your stay in Singapore with a two night extension staying at the Shangri La Hotel (or similar) on a bed and breakfast basis.

Day 1 Singapore.

Disembark and enjoy a city tour visiting Chinatown and the botanical gardens before transferring to the hotel. Remainder of day at leisure.

Day 2 Singapore. At leisure. Perhaps visit the National Museum, the Gardens by the Bay with its Cloud Forest and Flower Dome conservatories and steel supertrees or take a nature walk at the Bukit Timah Nature Reserve, an area of primary rainforest on the slope of Singapore's highest peak.

Day 3 Singapore to London. Transfer to airport for your return scheduled flight to London arriving this evening.

Prices per person based on double occupancy

| Category | Price |
| --- | --- |
| Twin | £645 |
| Single | £745 |

Price Includes: Two nights hotel accommodation in Singapore with breakfast daily, Singapore city tour, transfers.

Not Included: Travel insurance.
Also of Interest
An island hopping adventure from the Solomon Islands to Fiji including Vanuatu aboard the Caledonian Sky
SPECIAL OFFER – SAVE £500 PER PERSON FOR A LIMITED TIME ONLY
Caledonian Sky
Brisbane, Australia
Honiara, Solomon Islands
Santa Ana, Solomon Islands
Vanikoro, Solomon Islands
Tikopia
Mota Lava / Ra Island, Vanuatu
Espiritu Santo Island
Malekula Island
Port Havannah
Tanna
Yassawa Islands, Fiji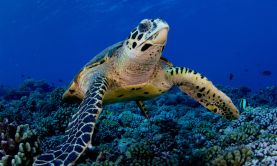 A voyage to the Inner & Outer Seychelles aboard the Silver Discoverer
SPECIAL OFFER – SAVE £500 PER PERSON FOR A LIMITED TIME ONLY
Silver Discoverer
Dar es Salaam, Tanzania
Zanzibar
Aldabra Islands, Seychelles
Cosmoledo
Farquhar
Alphonse Islands
Amirante Islands
Aride / Curieuse
La Digue / Praslin
Mahe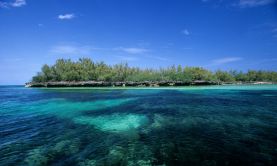 Book with Confidence
Speak to one of our advisors on 020 7752 0000