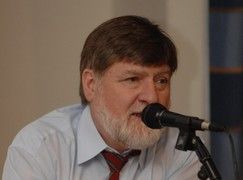 Michael Hindley
Michael Hindley was educated at London University (BA Hons in German and French), Lancaster University (MA in Comparative Cultural Studies), and the Free University of West Berlin. Michael also has a post graduate diploma in International Law.
He was an elected council leader in North West England, a Lancashire County Councillor and a Member of the European Parliament for three terms (1984-99) - where he was the Majority Leader on the Trade Committee (1989-99). From 1991-1995 he was responsible for relations with the new democracies in Central and Eastern Europe.
Michael is now a freelance political consultant and acts as an expert adviser for the European Economic and Social Committee (EESC) where he is currently writing a report on Agriculture and Trade. He has also written a report on Fair Trade for the United Nations, International Trade Centre, Geneva.
Michael is a frequent lecturer on European politics and has lectured at Greifswald University, Germany and Georgetown University, Washington DC. Most recently he has been guest lecturer at the Taras Schevchenko University, Kyiv, Ukraine.
He acted as an election observer for the Organisation for Security and Cooperation in Europe (OSCE) in the Ukraine in May and October 2014.
Michael has travelled extensively throughout Europe, the Middle East and Asia. He speaks fluent German and French.
Michael Hindley is on the following tours: