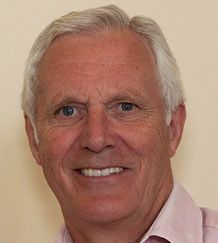 Major General Stephen Carr-Smith
Major General Stephen Carr-Smith served throughout much of the Cold War in Europe and then with NATO . On leaving the Army, he worked for a company providing security and mine clearance services in remote and hostile countries; he was the Senior Military Advisor to an operational analysis company owned by British Aerospace and the Chairman of a company developing opportunities to marry up Russian technology with western finance and production.
From 1999 to 2006, he was the Ombudsman for Estate Agents, dealing with redress and financial compensation for buyers and sellers of residential property throughout the UK. He is now a non-executive director on the Council that runs the National Land and Property Information Service (NLIS).
From 1996 to 2006, he was the Honorary Colonel of the First Aid Nursing Yeomanry (FANY) – an all women, uniformed volunteer body that has supported the British Army for 100 years. For the last five years, he has been the President of the Stragglers of Asia Cricket Club – and, accompanied by his wife, he led tours to Sri Lanka in 2004 and to India in 2007. He has also lectured on many cruises including several in the Black Sea area.
Major General Stephen Carr-Smith is on the following tours: