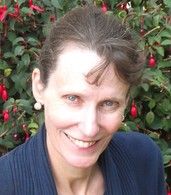 Imogen Corrigan
Imogen served for nearly twenty years in the British army, retiring in the rank of Major at the end of 1994. She then went to the University of Kent to study Anglo-Saxon and medieval history and art, graduating with 1st Class Honours. She became a freelance lecturer, running study tours for several travel companies and lecturing for the Arts Society and Noble Caledonia.
She has a wide range of lecture subjects encompassing most of Europe from the west of Ireland to Istanbul, and from North Cape to Morocco, covering 1,000 years of history. Imogen is always interested in ideas, artistic techniques and motifs travelling and especially in trying to understand the mind-set of the people who lived at that time.
Her first book: Stone on Stone: the Men who built the Cathedrals is due to be published in 2019.
Imogen Corrigan is on the following tours: