14 nights
from £3395
From Budapest to the Black Sea
A journey along the majestic Danube aboard the Amadeus Elegant
New Search
Brochure
View
Order brochure
View All
The Lower Danube undoubtedly remains one of the most mysterious and least visited regions of Europe and we have chartered the Amadeus Elegant to transport you in great comfort between the cities, towns and villages. From Hungary to Romania, this stretch of the Danube offers a diversity of history and culture quite unlike anywhere else. From the fall of communism emerged new and vibrant cities and towns of the east which we will visit during this fascinating river voyage. We travel from Budapest, the 'Queen of the Danube' with her glorious skyline of castles and cathedrals to Romania's elegant capital, Bucharest. During our journey we will visit five distinctive countries, Hungary, Croatia, Serbia, Bulgaria and Romania and encounter their traditions, old and new.
It is the combination of modern and ancient culture, music and history that will create an enjoyable, informative and lively atmosphere as we sail along the Danube in all its summer glory. This is the perfect trip for those who enjoy seeing something new every day as we sail past ever changing landscapes whilst the slow speed of the vessel allows you to absorb the views of town and country. To enhance your holiday further we are offering a five night post-cruise extension to Transylvania, during which you will travel through some of the last untouched areas of Europe.
Useful links & Travel Advice
Please find a selection of useful websites to refer to for information from the Foreign & Commonwealth Office, on visa requirements, NHS travel health advice and other useful travel tips.
Itinerary Highlights

• "Queen of the Danube" – Budapest
• Hungarian horse display at Kalocsa
• The wine region of Villany in Hungary
• Arbanassi, famous for its 17th and 18th century architecture
and the unique Church of the Nativity of Christ
• The rock monastery of St Demetrius Basarbovski in Bulgaria
---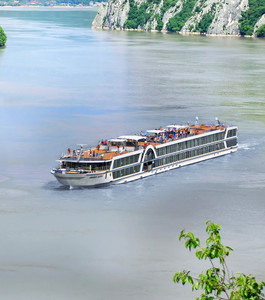 Amadeus Elegant
Built in 2010, she offers comfortable and well-appointed cabins and modern and spacious public areas including a bar and lounge where you can delight in panoramic views and simply watch the world sail by or enjoy a beverage and catch up with new-found friends. The restaurant seats all passengers in one sitting and the experienced chefs serve both regional and international cuisines with a focus on fresh, local ingredients. There is also a large Sun Deck which is a perfect place from which to observe the banks of the majestic Danube River.
Itinerary
Day 1 - London to Budapest, Hungary.
Fly by scheduled flight. On arrival transfer to the Amadeus Elegant and embark.
Day 2 - Budapest.
We will explore Hungary's elegant capital today. Spend the morning on an excursion that will include the old quarter, Matthias Church and the Fisherman's Bastion. This afternoon will be at leisure and this evening join your fellow travellers for Welcome Drinks & Dinner on board.
Day 3 - Budapest.
After breakfast today we depart for our visit to Godollo. Built in the 1740s it was the favoured home of Sissy, the wife of Emperor Franz Josef. Return to the ship for lunch and an afternoon at leisure. After dinner be out on deck to enjoy a spectacular sailing of 'Budapest by Night' as we travel to our next port of call, Kalocsa.
Day 4 - Kalocsa.
Arrive this morning in charming Kalocsa, renowned for paprika production. Your tour of the Puszta district will include the town and a spectacular display of Hungarian horsemanship. Depart this afternoon for a relaxing cruise down the beautiful Danube, arriving in Mohacs in the early evening. Moor overnight.
Day 5 - Pecs & Villany.
Depart after breakfast for a full day scenic tour of Pecs and Villany. The city of Pecs enjoys a fine position on the slopes of the Mecsek Hills. The visit will feature the sites associated with the city's Roman Ottoman Hapsburg past, as well as a short organ recital in the splendid Pecs Cathedral. Continue on to the town of Villany where we will enjoy lunch and a wine tasting. Villany is one of Hungary's top wine regions, known for its reds and rosés. Thanks to the area's sub-Mediterranean climate, wines from Villany are full-bodied and spicy and of the highest quality. Sail this evening.
Day 6 - Vukovar, Croatia.
The city is known for the 87 day 'siege of Vukovar' between August and November 1991. At the time, it was the fiercest and most protracted battle seen in Europe since 1945 and reminders of the atrocities committed can still be viewed throughout the town including the shelled and disfigured water tower that stands despite the artillery barrages that were targeted against it. During our visit we will learn much about Croatia's largest river port and also spend time at the inspirational Vukovar Municipal Museum which won the Silletto prize as European Museum of the year in 2016.
Day 7 - Novi Sad, Serbia.
Arrive early this morning in Novi Sad. Located in the southern part of the Great Plain in the Baga region, Novi Sad is the multi-ethnic capital of Vojvodina with a colourful historic centre. The city is rich in historic buildings including the fortress, Bishop's House, Clock Tower and numerous churches, some of which will be seen on our morning tour of the lively centre. Sail this afternoon towards Belgrade.
Day 8 - Belgrade.
Spend the day in this interesting city. A half day tour highlights the city's main attractions including the Kalemegdan fortress as it looms over the confluence of the Sava and Danube rivers, Saint Sava Cathedral, the largest Orthodox Church in the world, and Tito's Memorial. Your tour will end with the chance to attend an optional local folklore performance.
Day 9 - Cruising through the Iron Gates.
Today the scenery becomes truly spectacular as we cruise through the Iron Gates, a narrow Danube gorge between the Carpathian and Balkan Mountains.
Day 10 - Belogradchik & Vidin, Bulgaria.
Arrive today in the Bulgarian port of Vidin. From here we drive to Belogradchik which is located close to the Serbian border. The Belogradchik Rocks are a famous Bulgarian beauty spot. The sandstone has been weathered into all manner of bizarre shapes and housed amongst the rocks is an Ottoman fort, built on the remains of a Roman structure. The excursion will end with a visit to Vidin for a performance of classical music by a string quartet from the wonderful Vidin Philharmonic.
Day 11 - Veliko Tarnovo.
From Svistov, drive to Veliko Tarnovo, the capital of the second Bulgarian Kingdom from 1187 to 1393. The city formed a natural fortress, located on three hills surrounding the Yantra River and a palace, fortifications and churches were built into the terrain. Across the river, ancient stone houses seemingly perched on top of each other rise up the steep riverbank. After lunch in a local restaurant, visit the museum town of Arbanassi. Rejoin the ship in Rousse and moor overnight.
Day 12 - Rousse.
This morning join a city tour of Rousse, birthplace of Nobel Prize winner for literature, Elias Canetti. After our walking tour of the city centre, drive a short distance to visit the Monastery of St Demetrius Basarbovski, a rock monastery dating back to the 12th century. Return to Rousse for a wine tasting session of some splendid Bulgarian wines. Sail this evening towards Romania.
Day 13 - Constanta, Romania.
Early this morning we arrive in Fetesti at the entrance to the Black Sea Canal. Drive to nearby Constanta, a popular resort city whose colourful history dates back to ancient Greek and Roman times. On a guided tour see the Museum of National History and Archaeology and the Roman mosaic. Return to the ship in Harsova for a late lunch and sail in the afternoon along the snaking Danube.
Day 14 - The Black Sea & Tulcea.
Awake early today to experience sunrise over the Black Sea. Weather conditions permitting, we hope to make a short cruise into the Black Sea proper, with a good chance of spotting birdlife. Later we will enjoy an afternoon boat trip into the delta wetlands with its lush vegetation and teeming wildlife. Tonight join your fellow travellers for the Gala Farewell Dinner.
Day 15 - Bucharest to London.
After breakfast this morning we disembark at the port of Cernadova and drive to Bucharest, capital of Romania (approx. 2.5 hours). On arrival we will explore the main sights of this city and see the boulevards with their decidedly French style. After lunch in a local restaurant we continue on to the airport for your return scheduled flight to London.
Dates and Prices
SPECIAL OFFER - SAVE £200 PER PERSON FOR A LIMITED TIME ONLY
Prices per person based on double occupancy
8

to

22

June 2018
Category
Brochure Price
Special Offer Price
D Haydn Deck twin
£3595
£3395
C Strauss Deck twin
£3795
£3595
B Mozart Deck twin
£4195
£3995
A Mozart Deck suite
£4795
£4595
D Haydn Deck twin for sole use
£3595
£3395
C Strauss Deck twin for sole use
£3795
£3595
Tour Reference Code: RCAE080618
Price Includes: Economy class scheduled air travel, 14 nights aboard the Amadeus Elegant on full board basis, house wine, beer and soft drinks with lunch and dinner, shore excursions, Cruise Director, Tour Manager, Guest Speaker, gratuities, transfers, port taxes, airport taxes.
Not Included: Travel insurance, optional folklore performance in Belgrade.
Deckplan
Amadeus Elegant
Built in 2010, she offers comfortable and well-appointed cabins and modern and spacious public areas including a bar and lounge where you can delight in panoramic views and simply watch the world sail by or enjoy a beverage and catch up with new-found friends. The restaurant seats all passengers in one sitting and the experienced chefs serve both regional and international cuisines with a focus on fresh, local ingredients. There is also a large Sun Deck which is a perfect place from which to observe the banks of the majestic Danube River.
Life Onboard

Life Onboard

The ship is comfortable with a convivial and informal atmosphere on board and a casual dress code. The friendly crew will do their utmost to ensure your stay is enjoyable, informative and agreeable throughout and you will find yourself amongst like-minded people in an English-speaking environment. A daily briefing by the Cruise Director will provide you with information on the next day's activities and expert local guides will accompany you on the included excursions. In addition, you will be accompanied by a Guest Speaker who will provide entertaining and informative talks.

Your Dining

Your Dining

Meals are taken in the restaurant which accommodates all passengers in one sitting in an open seating arrangement. The menus feature regional specialties and the onboard team take great pride in producing flavourful dishes. Mornings feature a full buffet breakfast, lunches are a selection of buffet and served items and dinners are a served affair which will include a choice of fresh fish and meats. Vegetarian dishes are of course available and special dietary needs can be met with advance notice. Complimentary wine, beers and soft drinks are included at lunch and dinner and a 24 hour tea and coffee station is available.

Your Space

Your Space

Spread over four decks, the ship's public spaces include the delightful Restaurant, the Amadeus Club and the Panorama Bar, all excellent spaces for relaxation and socialising with your fellow travellers. The vessel also features a gift shop, hair salon, fitness and massage room and a lift that services the Haydn, Strauss and Mozart Decks. There is also a spacious Sun Deck with comfortable deck furniture, a lido bar (the bar being open in favourable weather only), an oversized chess board and a golf putting green.

Your Cabin / Suite

Your Cabin / Suite

The Amadeus Elegant has 74 cabins which range in size from 15 square metres for the Stateroom cabins to 22 square metres for the Suites. Cabins are fitted with all the mod-cons one would expect to ensure a relaxing and comfortable voyage throughout; en-suite facilities, ample closet space, flat screen television, individual climate control, hairdryer, direct dial telephone, in-room safe and a choice of bed configuration (double or twin). Suites, which are located on the Mozart Deck have floor to ceiling sliding glass door windows with French Balcony and also include a mini-bar and bathrobes. Cabins on the Strauss and Mozart Deck include floor to ceiling glass doors with French Balcony, whereas cabins on the Haydn Deck have smaller panoramic windows that cannot be opened.

Ship Directory

Ship Directory

Please find below further details pertaining to the vessel or click on the booklet to download.

We are delighted you have chosen the Amadeus Elegant for your upcoming voyage.

Built in 2010, the vessel accommodates 150 passengers and offers modern and spacious public areas and comfortable, well-appointed cabins. Facilities include an open seating restaurant, Sun Deck with games, a fitness room with massage services and the bright and airy bar and lounge area where you can enjoy a drink, read a book or simply watch the changing scenery. The ship's experienced staff are friendly and welcoming and you will enjoy impeccable service and hospitality on board.

We hope this information booklet answers any questions you may have pertaining to the vessel and wish you a pleasant voyage.

ALARM

An alarm will be sounded in the event of emergency. Please follow the instructions provided on board for what to do in the event of an emergency.

ALL ABOARD

Your times for embarkation and disembarkation will be provided by your Cruise Director.

ANNOUNCEMENTS

During your time on board, various announcements will be made by the ship's crew and our Cruise Director. Please listen out for these announcements as they will be of importance or interest. You will be able to hear these announcements on the ship's Sun Deck, your cabin and public areas.

BAR/BEVERAGES

Your bill for drinks consumed throughout your journey should be settled at the end of your journey. Wine, beer and soft drinks at lunch and dinner are included in your cruise cost. Self-service complimentary tea/coffee is available 24 hours a day.

CABIN DIMENSIONS

Mozart Deck Suites measure 22m2 and all other cabins measure 15m2 . All cabins on the Mozart and Strauss deck include floor-to-ceiling sliding glass doors leading onto a French Balcony. Cabins on the Haydn Deck have non-opening panoramic windows.

CABIN FACILITIES

Cabin inclusions are as follows:- toiletries, bathrobes, towels, a hairdryer, flat screen TV, walk-in wardrobe, safe, telephone, individually controlled climate control system and a choice of bed configuration (double or twin).

CLIMATE CONTROL

All cabins have an individually managed climate control system. We recommend ensuring your windows and doors are shut for optimal performance of the unit.

CRUISE DIRECTOR

A Noble Caledonia Cruise Director will accompany you on your voyage along with a Noble Caledonia Tour Manager.

CURRENCY

The currency on board is the Euro. The ship accepts Visa, MasterCard, American Express and Diners Club cards. The ship also accepts cash payments. An itemised bill in Euros will be presented to each passenger prior to their disembarkation for any items purchased during the cruise.

DAILY PROGRAMME

Each evening the next day's programme will be delivered to your cabin.

DRESS CODE

Comfortable and practical attire is recommended during the day for excursions and something dressier for the evening. More formal dress is required only for Welcome and Captain's dinner (black tie is not necessary).

ELECTRICITY

Electricity on board is 220v, 50 Hertz, with 2-pin power outlets. We recommend you take an adaptor with you. For safety reasons, the use of electrical irons is not permitted on board. ELEVATOR An elevator is available for use on board and operates on all floors other than the ship's Sun Deck.

EMBARKATION/DISEMBARKATION

Embarkation and Disembarkation times will be provided by your Cruise Director. Please take careful note of these announcements.

EMERGENCY & SAFETY PROCEDURES

Full details of the ship's emergency and safety procedures will be provided following your embarkation. Please note there is no Doctor on board the vessel.

FIRE SAFETY

On your cabin door is a deck plan displaying your closest (and all other) emergency exits. Emergency exits are marked in green and fire extinguishers fitted in all corridors.

FIRST AID & MEDICAL MATTERS

A number of crew are fully trained and certified to provide First Aid. Further medical assistance can be sought from one of the hospitals along the river in the event of emergency. Should you require emergency assistance, please call the ship's reception.

FITNESS ROOM

A fitness room is available for you to use on board the vessel.

GRATUITIES

Gratuities have been included in your holiday price, however if you feel that certain individuals deserve a special award, you are of course free to remunerate as you please.

GIFT SHOP

A small gift shop selling various practical and souvenir items is available by reception.

HAIRDRESSER

A hair salon is provided on board. Please make an appointment with the ship's reception should you wish to use this facility.

HOUSEKEEPING

Your cabin will be cleaned once a day and you will be provided with a 'turn down' service at night.

KEYS TO CABIN

Each cabin will receive their own cabin key. Before leaving the ship we kindly ask all passengers to swap the cabin key with a shore pass which will be provided to you by the ship's reception desk. After your return to the ship please return your shore pass back to reception in exchange for your cabin key.

LAUNDRY

A laundry service is provided on board at an additional cost. Ironing of clothes can also be arranged at a supplement. No dry cleaning is available on board.

LOST PROPERTY

Lost property can be handed in to the ship's reception. Please ensure you have all of your belongings with you before you return home. Should you leave items on board the ship we are only able to return them to you at your own cost.

MASSAGE

A massage parlour is available for passenger use on board. Please contact reception for current prices and to arrange an appointment.

MEALS

Breakfast, lunch, afternoon tea and dinner are served on board. Breakfast and afternoon tea are buffet-style, lunch is both served and buffet style and dinner is a served, four course affair. Dietary requests can be catered for (on request). Please provide any such requests in writing to Noble Caledonia at the time of your reservation and please reiterate these requests to the ship's Hotel Manager upon your embarkation.

MOORING

Docking space is allocated by the local river authorities. On occasion other river cruise vessels may be required to dock alongside our ship. This may result in restricted cabin views and may also entail us being required to embark and disembark the ship through another vessel's public area and/or for the other ship's passengers to do the same.

MOSQUITOES

Please ensure you take the appropriate precautions to guard against mosquito bites.

NEWSPAPERS

A newspaper will be available daily in the Panorama Bar.

OPERATIONAL CHANGES

Despite our meticulous planning efforts, there may be times when changes must be made to the daily programme due to circumstances beyond our control such as heavy river traffic or fluctuating water levels. The ship's Captain and crew will do their utmost to find the best and safest solution. Any changes to the day's schedule will be communicated as soon as possible.

PAYMENTS ON BOARD

The vessel operates a signed-chit system whereby no payment is immediately required (the vessel only requiring a signature for your purchase) and, only at the end of the cruise will you be presented with your final itemised bill to settle.

POST

The vessel's gift shop may sell postcards and stamps for you to purchase (subject to availability) and, items can be posted on your behalf by the ship's crew (although as they are unable to do so at every port of call, this could take longer than if you were to post yourself). Please note that neither the ship nor Noble Caledonia can be held responsible for items of post that are not successfully delivered on your behalf.

QUESTIONNAIRES

A questionnaire will be provided to all passengers towards the end of their sailing. We would be grateful for you to complete and return this.

QUIETVOX/AUDIO SYSTEM

Noble Caledonia has arranged for all passengers to have access to a 'Quietvox' audio system for shore excursions. Further details will be provided to you following your embarkation.

RECEPTION

Reception is staffed 24 hours a day.

ROOM SERVICE

Room service is not available, although should you feel unwell and unable to make it to the ship's restaurant, special arrangements can be made.

SAFE

All cabins are fitted with a safe and we recommend you place your valuables inside the safe whenever you are away from your room. Please remember to remove all items from your safe prior to you departing the vessel at the end of the cruise.

SAFETY

Please take careful note of all safety instructions provided to you by the Master and crew of the vessel. Full safety instructions and a safety video are available to you in your cabin.

SMOKING

Smoking within your cabin or any of the vessel's public areas is strictly prohibited. Designated smoking areas are provided and can be advised by the ship's reception upon embarkation.

SUN DECK

The ship has a Sun Deck which is available for guests to enjoy with an oversized chess board, putting green and seating areas. There may be times, for example at periods of inclement weather or low bridges, whereby it is necessary to close the Sun Deck. Please listen carefully to the Captain and Crew for instruction. Please also note that the Sun Deck and its steps may become slippery if the weather is cool or dew forms.

TELEPHONE

A telephone is provided within each cabin.

VISITORS

Visitors are not usually permitted aboard the vessel, however with the prior consent of the ship's reception, this is sometimes possible. Please provide as much notice as possible to the senior staff so that the necessary arrangements can be made. The ship's operators reserve the right to deny boarding to any visitors.

WATER

Complimentary water is available during breakfast, lunch and dinner. Bottled water can be purchased at an additional cost on board. Water in your cabin is drinkable, however as this is stored in tanks, we recommend you purchase water from the ship's bar.

WIFI

Wireless internet connection is available for all guests throughout the duration of the journey. Please note that wireless connection can be variable during the journey.

PLEASE NOTE:

The above information is accurate and correct to the best of our knowledge at the time of publishing. Noble Caledonia accepts no responsibility for any errors or omissions and none of the facilities or features of the vessel described herein which are not specifically described in our advertisements and on your holiday invoice as being included in your holiday price will be deemed to be included in your holiday package. If you would like further information about the vessel or about any of your holiday arrangements, please do not hesitate to contact us.

Deck plans

Deckplan
Itinerary Highlights
• "Queen of the Danube" – Budapest
• Hungarian horse display at Kalocsa
• The wine region of Villany in Hungary
• Arbanassi, famous for its 17th and 18th century architecture
and the unique Church of the Nativity of Christ
• The rock monastery of St Demetrius Basarbovski in Bulgaria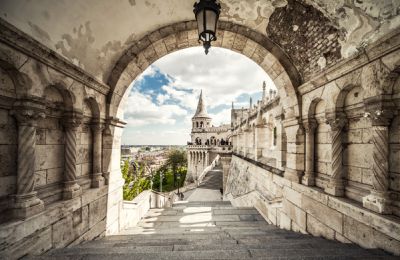 Travelling with You
Professor Martyn Rady

Martyn Rady is Professor of Central European History at the School of Slavonic and East European Studies, a part of University College London. He has written books on German, Hungarian and Romanian history, and has edited and translated some of the leading texts for the history of Hungary – most recently the earliest Hungarian chronicle, written in Latin about the year 1200, and an eye-witness account of the Mongol invasion of Hungary in 1241. He has broadcast extensively on television and radio, discussing subjects ranging from contemporary politics in Central Europe to vampirism and the history of the Habsburg Monarchy.

Professor Martyn Rady will be on the following tour dates:

8

to

22

June 2018
Tour Extensions
22nd to 27th June 2018

Transylvania is located in central Romania, a region of exquisite countryside surrounded by the arc of the dramatic Carpathian mountain chain. This region, a favourite of the Prince of Wales, is where we can find some of Europe's best preserved Medieval towns, most notably Brasov, featuring Old Saxon architecture and citadel ruins. We begin our five night tour in Bucharest, an enchanting city with a fascinating and wide-reaching history. We also encounter stunning castles such as Bran, near Brasov – a Gothic fairy-tale structure associated with 15th century Walachian Prince Vlad Tepes, the inspiration for Bram Stoker's Dracula. We also visit the notable town of Biertan and its 14th century UNESCO Church Fortress, the fairy-tale Peles Castle, built by King Carol I in the 19th century and the dramatic citadel at Rasnov, built to protect the region's villages from Tartarian invasion.

Day 1 Bucharest. Disembark the Amadeus Elegant and transfer to Bucharest (approx. 2.5 hours). On arrival enjoy a city tour and lunch at a local restaurant before transferring to your hotel for an overnight stay. Remainder of the day is at leisure with dinner this evening at a local restaurant.

Day 2 Bucharest-Sinaia-Brasov. Depart Bucharest after breakfast and travel to the fairy-tale Peles Castle, built by King Carol I in the 19th century and arguably one of the most iconic castles ever to have been built. After our visit, we drive to Azuga in Prahova Valley, home of the Royal Cellar which is the wine supplier for the Royal court of Romania. Here we will stop at a local vineyard for lunch and enjoy some wine tasting before travelling onto the Black Church in Brasov, built by the Germans and the main Gothic style monument of Romania as well as being one of the largest places of worship in the region. Check in to our hotel for our two night stay and enjoy dinner at a local restaurant.

Day 3 Bran-Rasnov-Brasov. After breakfast depart for a visit to Bran to see the world famous 'Dracula's Castle', built as a fortress in 1212 by the Knights of the Teutonic Order. Vlad Tepes, better known as Vlad the Impaler, used the castle as headquarters for his incursions into Transylvania. After lunch in a local restaurant we will visit Rasnov Citadel, a historic monument and landmark in Romania. This outstanding citadel was first mentioned in documents in 1335, built as a defence against invading Tartarian armies. Please note that the entrance to the citadel is a 15 minute uphill walk for those who wish to visit inside. The remainder of the day and evening is at leisure.

Day 4 Brasov-Sighisoara-Biertan-Sibiu. After breakfast depart for the enchanting town of Sighisoara which was given UNESCO world heritage status and, with its cobbled streets, burgher houses and ornate churches, is felt by many to easily match the most beautiful of either Prague or Vienna's streets. We will take a panoramic tour of the town's citadel before enjoying lunch in a local restaurant. After lunch we head to Biertan, also listed as a UNESCO World Heritage Site and perhaps one of the most important Saxon villages with fortified churches in Transylvania. Drive to Sibiu and check in to our hotel for our two night stay. Dinner this evening will be at a local restaurant.

Day 5 Sibiu & Sibiel. After breakfast enjoy a tour of Sibiu's old city followed by lunch at a local restaurant. We will then drive to Sibiel, a pretty village situated 20 kilometres from Sibiu and visit a unique and superb museum of glass painted icons, located in the old village church. This evening, enjoy a traditional dinner during which we will be able to talk to our local hosts about Romanian daily life in a Transylvanian village.

Day 6 Sibiu to London. After breakfast enjoy time at leisure to relax at the hotel or to explore Sibiu further before transferring to Sibiu airport for your return, indirect scheduled flight back to London.

Prices per person based on double occupancy

| Category | Price |
| --- | --- |
| Twin | £775 |
| Single | £995 |

Price includes: Five nights accommodation at four-star hotels, excursions as described, meals as stated with wine & soft drinks at lunch and dinner, gratuities.

Not Included: Travel insurance, dinner on day 3, lunch on day 6.

NB. Minimum numbers apply.
Also of Interest
A springtime cruise along the Rhine & Moselle from the Low Countries to Switzerland with performances by London Festival Opera aboard the Royal Crown
SPECIAL OFFER – SAVE £300 PER PERSON FOR A LIMITED TIME ONLY
Royal Crown
Amsterdam, Holland
Bonn, Germany
Cochem
Bernkastel
Boppard / Bacharach
Rudesheim
Heidelberg
Speyer
Strasbourg, France
Breisach / The Black Forest
Basle, Switzerland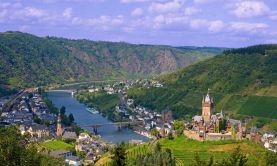 13 nights from £3295
Next Departure
26

April 2018
More Info
A river journey along the majestic Rhine from Switzerland to the Low Countries aboard the Royal Crown
Royal Crown
Basle, Switzerland
Strasbourg, France
Baden-Baden, Germany
Heidelberg
Worms
Rudesheim / Boppard
Koblenz / Burg Namedy
Cologne
Arnhem
Amsterdam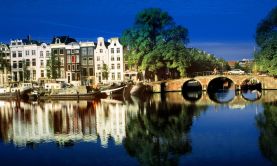 11 nights from £2995
Next Departure
9

May 2018
More Info
A Journey from Amsterdam to the Black Sea aboard the MS Royal Crown
SPECIAL OFFER – SAVE £500 PER PERSON FOR A LIMITED TIME ONLY
Royal Crown
Amsterdam, Netherlands
Cologne, Germany
Koblenz / Rudesheim
Mainz
Miltenberg / Wertheim
Wurzburg
Bamberg
Nuremberg
Regensburg
Passau.
Melk / Wachau Valley / Vienna, Austria
Bratislava, Slovakia
Budapest, Hungary
Kalocsa
Pecs
Belgrade, Serbia
Iron Gates
Veliko Tarnovo, Bulgaria
Constanta, Romania
Tulcea
Bucharest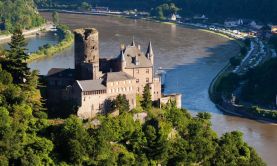 23 nights from £6395
Next Departure
3

June 2018
More Info
Book with Confidence
Speak to one of our advisors on 020 7752 0000