| | |
| --- | --- |
| | Tristan Da Cunha Storm of July 2019 |
On Thursday 18th July 2019 a violent storm hit the mid Atlantic island of Tristan da Cunha, a UK Overseas Territory. Fortunately, there were no fatalities but many buildings suffered extensive damage and communications were down, in what has been the most damaging natural disaster to effect the island since a volcanic eruption in 1961. The most severe damage effected school and government buildings as well as the fishing factory that underpins the island's economy.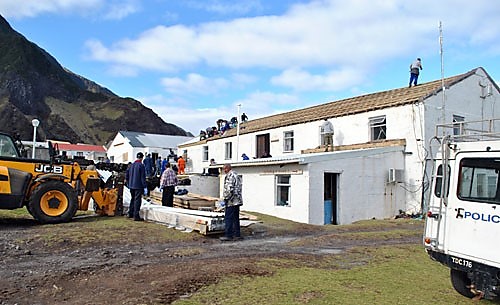 The Islanders have been battling to raise funds and repair the damage and some months on the children have been able to return to school albeit in temporary accommodation, but there is still much work to be done.
As Noble Caledonia have been regular visitors to Tristan in the past with plans to call in again in the near future, we have no hesitation in assisting with the clean up by donating to the Tristan da Cunha Emergency Fund.
For more information or to make a donation directly to the appeal please click here Tristan da Cunha Emergency Fund.