Philippines - Ivisan Day Care Centre
Following on from our successful project building fishing boats for those left devasted by typhoon Yolanda we are pleased to announce that our new Day Care Centre opened on 19 December 2017.
Once again in partnership with the Homer Foundation in the Philippines, we donated £10,000 to build a day care classroom in a resettlement community in Ivisan where those whose homes and livelihoods were destroyed by the typhoon have been rehoused.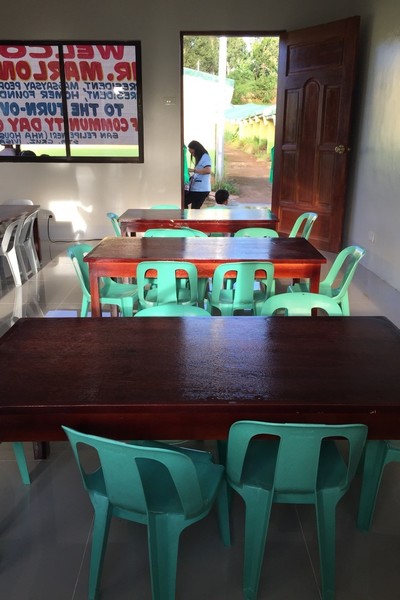 A Day Care room is a classroom for children ages 3 to 5, it is at this formative age where 85% of the intellectual, personality and social skills of the child is shaped/ formed, which is a very good foundation in preparing children for greater success once they go to Primary school. The aim is to offer mixed structured and unstructured learning in basic reading, writing and social skills.
The school is under the supervision of the local Department of Social Welfare and Development (DSWD) and supported by the local community.
The classroom can be converted to a safety shelter/haven in eventualities of disasters like typhoons.