Musical Instruments for the Vidin Sinfonietta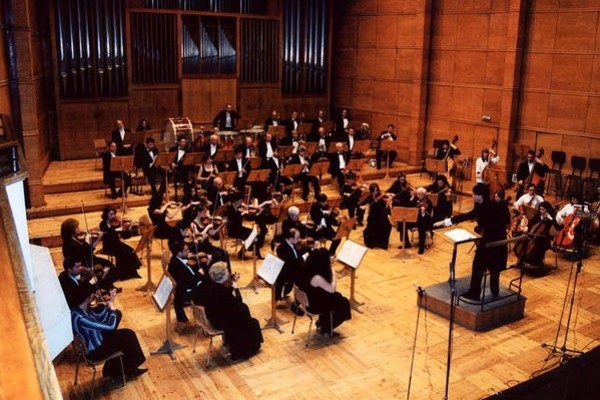 In 2017 when guests cruising from the Black Sea to Budapest attended a performance by the Vidin Sinfonietta in Vidin, Bulgaria they were very impressed by the orchestra. However Cruise Director, Brenda McLoughlin reported back that they were very much in need of new instruments. The NCCT were delighted to donate £1,500 to the Vidin Sinfonietta to assist with the purchase of new instruments.
Returning to Bulgaria on the Amadeus Elegant in June 2018, with Brenda leading the group once again to see the Vidin Sinfonietta for another magical performance, the group received a warm welcome and we discovered that our donation had been used to send one of the French horns to Vienna to be repaired.
The orchestra are still very much under-funded and any donations to help maintain the instruments so we can enjoy future performances are welcomed.