| | |
| --- | --- |
| | Guatemala Helping Indigenous villages to help themselves |
When the MS Serenissima called at Livingstone in Guatemala in February 2016, Cruise Director Neil Horrocks took the opportunity to return to visit the Ak'Tenamit project where last year he bought a knitted, rainbow dinosaur which currently has pride of place in his home because of its connection to this extremely worthwhile project.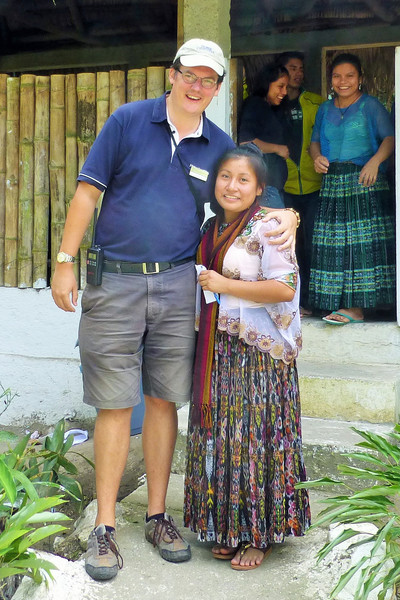 Ak' Tenamit was founded by Steve Dudenhoefer, owner of a successful interiorscaping business in South Florida. In 1990, he decided to visit Guatemala to discover why many of his employees, Mayans from Guatemala, had immigrated to the US to work and sent every penny they earned back home. He met people who lived on $1 a day, children without schools, mothers without vital medicine for their babies. Deeply affected by this experience, he returned home, sold his businesses and started Asociación Ak' Tenamit in 1992 with the help of local village leaders. Today Ak' Tenamit is run entirely by the Q'eqchi people , and Steve remains involved as Chief Technical Adviser, assisting managers and the Board but concentrating on fundraising and networking.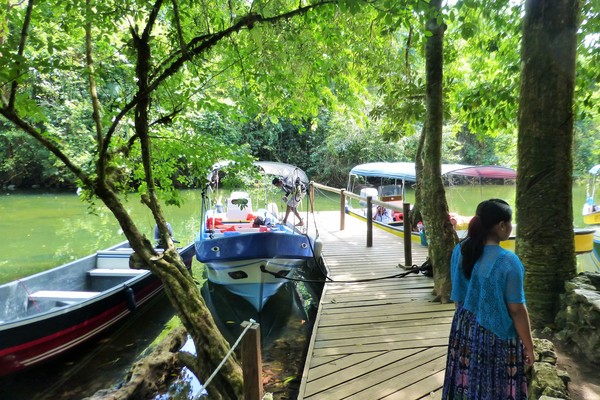 The project's main focus is on reducing poverty through education. By providing an opportunity for students to receive education so they can be equipped with skills that will allow them to find solutions to proverty in their communities
Returning to the same souvenir stall, Neil tracked down the young Mayan ladies who sold him the dinosaur last year to give the photos he had taken previously. With help from the local guide they found them and presented the surprised ladies with the photos and a donation on behalf of the NCCT of $100.