| | |
| --- | --- |
| | Dominica Relief Project Portsmouth Library |
Hurricane Maria hit the Caribbean in September 2017 causing fatalities and extensive damage to homes, buildings and infrastructure. The clean-up operation took months and rebuilding is still in progress.
The Portsmouth Public Library on the island of Dominica lost over 3,000 books and equipment as well as a large part of the roof and sustained damage to windows and doors and all its furniture. This seriously impacted library service delivery in Portsmouth and surrounding communities.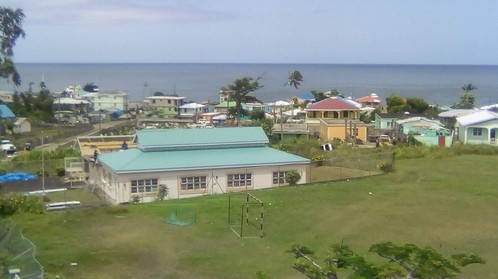 In addition to the books, to assist with the building repairs and replacing the equipment the NCCT donated £10,000, in addition to which we have been receiving generous donations from our travellers which has brought our total contribution to over £16000.
In early 2019 Sea Cloud II and Serenissima will be calling into Dominica again so we are collecting books and donations to help finish the building work and re-equip and restock the library.