Behind the Scenes at Noble Caledonia
In this section, our aim is to keep you updated with news from Noble Caledonia which will include updates from our London based staff and from the ships.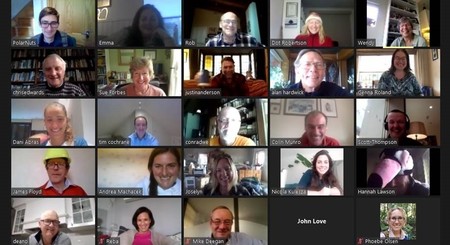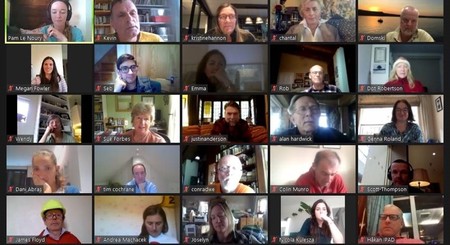 Across the Miles
By Mike Deegan, Head of Fleet Operations
We held another of our virtual expedition staff meetings recently when over 30 of our hugely talented expedition staff joined us for a business update, briefings on plans to ensure our ships are Covid-secure once we are able to resume cruising again and a general catch up. One can only guess at why Geologist James Floyd was wearing a hard hat or quite what that dog was whispering in Zodiac Driver Dom Barrington's right ear! Other matters for discussion were "have Geologist and Expedition Leader Dr Chris Edwards and Ornithologist Kevin Moran actually read all those books on the shelves behind them and why is amiable Horticulturist Alan Hardwick looking so serious? The eagle eyed amongst you may also spot Fleet Captain Hakan Gustafsson who joined us from his office on MS Caledonian Sky at anchor off Manila. All is all a useful and enjoyable (virtual!) meeting which keeps us all together over the miles. We look forward to the time we are able to cruise together again with our wonderful guests and provide lasting memories and incredible experiences in some of the most remote places on the Planet!