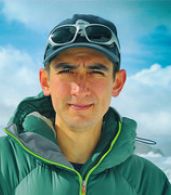 Seb Coulthard
Seb Coulthard was born in London, raised in Quito, Ecuador, and completed his higher education in England. He is an award winning sailor, engineer and adventurer with 15 years long service and good conduct in the Royal Navy (retired 2016). During his time in Her Majesty's Armed Forces he travelled extensively between British Overseas Territories from the South Atlantic to the Indian Ocean.
In 2013, with a passion for adventure travel, Seb joined Shackleton Epic Expedition the most audacious and faithful re-enactment of the celebrated 830 mile boat journey undertaken by Sir Ernest Shackleton aboard the James Caird lifeboat from Elephant Island to South Georgia. The crew of the 'Alexandra Shackleton' spent 12 days at sea using the same period equipment as Shackleton 100 years prior: woollen underwear, wooden lifeboat, sextant, compass, and starvation diet. The Shackleton Epic team became the only expedition in history to complete Shackleton's perilous voyage using period resources.
As an empirical historian and expedition guide, his latest expedition took him to the Arabian Peninsula where he following in the footsteps of Lawrence of Arabia to mark the 100th Anniversary of the Battle of Aqaba, one of the most influential military victories of World War One. The expedition travelled unsupported, on camelback during mid-summer where temperatures exceeded 45ºC.
Seb is Fellow of the Royal Geographical Society, and a joint Royal Yachting Association and Union Internationale Motonautique powerboat world record holder. He is a specialist in remote areas travel and a certified Antarctic tourism guide.