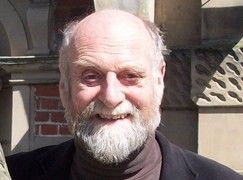 Professor William Vaughan
Professor William Vaughan studied Fine Art at the Ruskin School of Art, Oxford, and History of Art at the Courtauld Institute of Art, London. He is Emeritus Professor at Birkbeck College, University of London where he taught History of Art for over 30 years. He has also been a curator at both Tate Britain and at the British Museum and has organised numerous exhibitions, the most recent being at the British Museum to commemorate the birth of the English Romantic Artist Samuel Palmer in 2005. Will has published extensively on a wide range of topics, including Romanticism, and the 'Golden Age' of British Painting from Hogarth to Turner. He is a former trustee of the Art Fund, and is a Fellow of the Society of Antiquaries.
Although originally his specialist area was European art of the late 18th and early 19th centuries his interests cover a much wider area from the middle ages to Victorian.