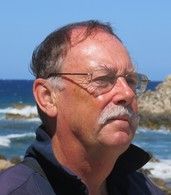 Professor Roderick Beaton
Roderick Beaton is a leading authority on the history and culture of Greece and the eastern Mediterranean from the middle ages to today. Born and bred in Edinburgh, he went on to Cambridge to take his BA degree in English Literature, followed by a PhD in Modern Greek. He has travelled all over Greece, as well in many different parts of the wider region. A fluent Greek-speaker, Roderick has often appeared on Greek TV, radio and in the press.
For thirty years until he retired in 2018 he served as Koraes Professor of Modern Greek and Byzantine History, Language and Literature at King's College London, where he was also, latterly, Director of the Centre for Hellenic Studies. He is the author of many books, three of which won the prestigious Runciman Award for best book on a Greek theme.
His recent research into the life and work of Lord Byron has brought to light new information and new ideas about Byron's links to Greece, published in his book, Byron's War: Romantic Rebellion, Greek Revolution (2013). Roderick has lectured extensively on the subject in the UK and in Greece and is a member of the Executive Council of the Byron Society.
His most recent book, Greece: Biography of a Modern Nation has been reissued this year as a Penguin paperback. He is a Fellow of the British Academy (FBA), and in 2019 received from the President of Greece the medal of Commander of the Order of Honour of the Hellenic Republic.