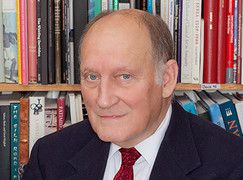 Professor Robert Hillenbrand FBA
Professor Robert Hillenbrand FBA has long-standing research interests in the Islamic art of North Africa and Spain. An Emeritus Professor of Fine Art at Edinburgh University, his 160 publications include prize-winning books on Islamic architecture and painting.
He has held visiting professorships at seven universities and was Slade Professor of Art at Cambridge in 2008. He is now Professor of Islamic Art at St Andrews University.