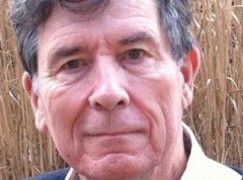 Professor Christopher Andrew
Professor Christopher Andrew has spent most of his career researching and teaching European History, International Relation and Secret Intelligence past and present at Cambridge University. He's also been fortunate to have a series of other jobs which he's found wonderfully interesting: among them Official Historian of MI5, College President, Honorary Air Commodore, BBC presenter and Visiting Professor at Harvard, Toronto and the Australian National University.
Professor Andrew has enjoyed cruise lecturing for over twenty years and learned a great deal in the process. The Times serialisation of his best-selling history of MI5, Defence of the Realm, began with a story (duly acknowledged) told him by a passenger. His particular interests include Russia past and present. He's written best-sellers in a number of languages with MI6's two most important sources inside the KGB during the later Cold War, Oleg Gordievsky and Vasili Mitrokhin. Christopher Andrew's lecture topics (all with numerous colourful illustrations) will include the story of how they escaped to Britain through the Baltic, with the secret assistance of MI6. He'll also be talking about the very different revolutions the Baltic has experienced over the last century: the revolutions in St Petersburg which toppled the Romanovs and brought the Bolsheviks to power; the unique 'Singing Revolution' which gave the Baltic republics their freedom; and how a Polish Pope began the downfall of the Soviet Union. He has what he hopes will be a number of surprises: among them the role of the Oxford University Bullingdon Club in the assassination of Rasputin and the Finnish musical clue which revealed to Gordievsky (then hiding in the boot of an MI6 car) that his escape plan had succeeded. Finally, he will seek to connect past and present, showing how making sense of Putin's Russia is impossible without understanding the history of Russia under both the Romanovs and the Bolsheviks. Putin is the only major world leader who is a former intelligence chief. His career in the KGB, to which he first applied at the age of fourteen, began in St Petersburg (then Leningrad). Probably the least attractive building in this wonderful city is the old KGB headquarters. It used to be said that, from the top floor, you can see all the way to Siberia.