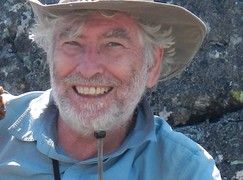 Peter Harlow
Peter is an Australian with a passion for terrestrial wildlife and also for the marine world; he is also a keen SCUBA diver and snorkeler. Not content with marsupials, he has travelled and worked in many countries, including Indonesia, Fiji, Canada and Latin America. A four year, overland trip from Arctic Canada to Tierra del Fuego gave him his initial taste of the spectacular diversity here, and he has returned again and again since then.
His favourite areas are tropical forests and their wildlife, especially the forests of Indonesia and Central America. For accessibility and wildlife diversity, Costa Rica continues to be one of his favourite destinations. Quietly watching howler monkeys descending to a forest waterhole, or spotlighting small nocturnal mammals in the forest at night keep Peter coming back to the forests of Central America.
He has degrees in biology and ecology and a PhD on Australian dragon lizards, and his research focus for much of his professional life has been the study of reptiles.
When not travelling or working on field project in far flung countries, Peter can be found working on diverse projects in Australia with academics, museums and students, and managing the reptile and amphibian department at Taronga Zoo in Sydney.