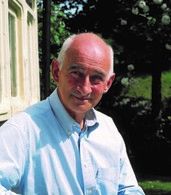 Paul Atterbury
Dr. Paul Atterbury is a writer, lecturer, exhibition curator, social historian, tour guide and broadcaster specializing in the art, architecture, design and history of the 19th and 20th centuries.
Trained initially as a graphic designer, he then worked in publishing, later becoming Historical Advisor to the Royal Doulton Group and editor of Connoisseur magazine. Independent since 1981, he has lectured all over Britain, in Europe, the USA , throughout Australia and on many cruise ships. He has written or edited over 50 books, covering subjects such as travel, art, antiques and collecting, design, canals and railways, and the First World War. He has curated four exhibitions for the Victoria & Albert Museum in London, notably Pugin in 1994 and the Victorian Vision in 2001, along with exhibitions for other institutions in Britain and the USA. For the past 28 years he has been a member of the BBC's Antiques Roadshow team of experts, and has appeared on other TV and radio programmes, usually in the field of art, antiques and history.
Paul is a judge for the National Railway Heritage Awards, a trustee of the Railway Heritage Trust and co-director of the Dorchester Literary Festival.
Paul lives with his wife in Weymouth, Dorset.