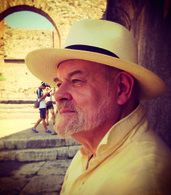 Lord (Richard) Chartres GCVO PC
Richard Chartres is an honorary fellow of Trinity College Cambridge where he studied history. He taught ancient history in the International School in Seville and is a Fellow of the Society of Antiquaries.
After serving for more than 20 years as Bishop of London, he retired in 2017 and was appointed a Life Peer. He has over thirty years' experience as a guest speaker on cruise ships.​