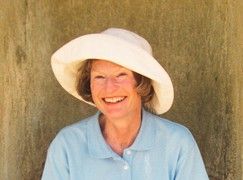 Kate Garnons Williams
Kate Garnons Williams read Ancient History and Archaeology at the University of Bristol and wrote her MA thesis on the Comedies of the 5th century dramatist, Aristophanes. While living in Cyprus, where her husband had been seconded to the United Nations, she taught at the English School in Nicosia, guiding parties of interested UN personnel to sites of archaeological interest on the island. During vacations she and her husband also visited ancient sites in Lebanon, Syria, Egypt and mainland Greece.
On returning to the UK, Kate began teaching a course on Athens in 5th century BC for the Open University; more recently she has taught on the University of Birmingham's Distance Learning Programme on the History and Culture of Ancient Greece.
Kate has also lectured for NADFAS and published a number of articles on subjects including Pythagoras and Broad Beans.