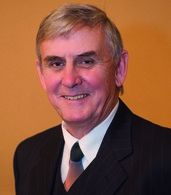 Ernest Rea
Ernest Rea is a celebrated British broadcaster who specialises on the history of religions and the way that faith impacts on the contemporary world. His regular national radio programme, Beyond Belief, was awarded the prestigious Sony Gold Award for the Best Speech Programme on British Radio.
He worked for the BBC for 22 years in a variety of production and editorial roles. From 1989 to 2001 he was Head of Religious Broadcasting for the BBC responsible for all religious television and radio programmes nationally and locally. During this period, he spent much time in the United States, brokering co-production television deals with leading American broadcasters. He was closely involved in a variety of key national events, including the Funeral Service for Diana, Princess of Wales.
He is in wide demand as a speaker at international inter faith conferences, literary festivals and academic symposia. In 1997 he was personally awarded the Gold Medal of the International Council of Christians and Jews for his contribution to Inter Faith Understanding. He has First Class Honours Degrees in Theology and in History and Politics which helped to fuel his passion for the study of world religions and the way in which they impact on the ancient and modern worlds.
Ernest Rea is on the following tours: