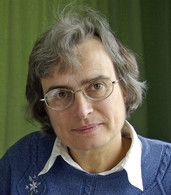 Dr Katherine Lack
Kate originally trained as an agricultural scientist at Oxford, where she took a doctorate in 1985. More recently she has been a visiting lecturer in medieval and church studies at Birmingham University, and this diverse background has encouraged her to explore the links between superficially different subjects. Kate now lectures and leads training seminars on a range of historical subjects, often for voluntary groups.
Kate has written two books tracing historical journeys and their cultural background, and a biography of Duke Robert Curthose, all of which give an insight into life in the 'dark ages' and medieval times. In 2010 she left the Middle Ages and wrote on civilian internment diaries from World War Two. She was awarded a second doctorate in 2012 for a study of migration within the United Kingdom in the eighteenth century. For her latest major project she has been privileged to be a partner in an innovative scheme combining historical and archaeological research with the work of the mental health charity MIND.
Kate first began working with tours to sites of historic and spiritual interest in the 1980s, and has been a Guest Speaker with Noble Caledonia since 2009. She always looks forward to travelling on a North Sea to the Black Sea cruise, with its broad sweep of European history and culture from classical to contemporary. These cruises also offer a wonderful opportunity for her to indulge her interest in bird-watching.
Dr Katherine Lack is on the following tours: