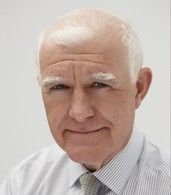 Chris Bradley
Chris Brandley is an Arts Society lecturer who specialises in the Middle East and North Africa having lived and worked in the region for over 40 years.
As a professional tour guide and lecturer he has led many tours in Algeria, Morocco, Tunisia, Libya and Egypt and his books include the Berlitz guides to Libya; Cairo; Egypt's Red Sea; Oman; Abu Dhabi; the Insight Guides to Egypt; Jordan; The Silk Road; Travel Photography, and the Discovery Guide to Yemen. Chris led his first tour around the ancient sites of Israel in 1989 and has returned many times, in particular to the locations of Roman and early Christian mosaics.
In the early 2000s he was an invited consultant for the United Nations World Tourism Organisation analysis on tourism development of Libya helping to open the country to tourism for more than a decade. He still leads several tours each year to a variety of destinations, designing many specialist itineraries. He is also a lecturer to noted societies, such as the Royal Geographical Society, the Royal Scottish Geographical Society and the Australian Decorative and Fine Arts Societies.
He has been a cameraman and producer on many television documentaries and films for the BBC, Channel 4 and National Geographic TV. In Morocco he developed and filmed Atlas Biker which became Nicholas Cranes first television adventure documentary.
Chris Bradley is on the following tours: