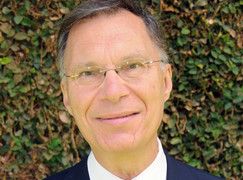 Bob Smolik
Bob Smolik is a veteran diplomat who has represented the United States at embassies throughout Europe and at international organisations such as the United Nations, NATO, and the Organisation for Economic Co-operation and Development.
His experience during and following the Cold War spans the capitals of Western Europe, where he served at US Embassies in London, Madrid, Paris, and Rome. While working with NATO, with the OSCE, and at the UN, he addressed the "frozen conflicts" that divide Russia from NATO: Ukraine, Georgia, and the Balkans.
As political advisor to US military commanders in Europe, he worked in conflict mediation. As an economic diplomat he has helped to open foreign markets to U.S. investors and exporters on a fair and equal basis. He served as ambassador of American society and culture, and helped Washington leaders understand the politics and economics of other nations.
He engages audiences with passion and expertise, offering a look "behind the scenes" at how foreign cultures view the world.
He holds graduate degrees from Berkeley and Harvard, an undergraduate degree from Cornell, and is fluent in five Romance languages.