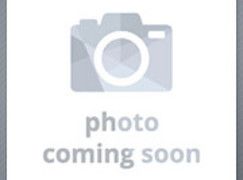 Ben Howkins
Ben Howkins has spent a lifetime career in the wine industry. He has experienced massive changes in how the insular English wine trade has, in many ways, led the international wine industry. The consumer is far more adventurous, thanks in part, to the successful WSET education model, of which Ben is a past Trustee.
He co-founded Royal Tokaji in Hungary, with Hugh Johnson, the world's pre-eminent wine writer and continues to travel the globe, regularly to the USA and occasionally to China. Lord Rothschild asked Ben to create the Wine Cellars at Waddesdon Manor which is a mecca for all Rothschild wines.
The wine regions that Ben Howkins has specialised in are best illustrated by his books. He has written two books on port, Rich Rare & Red, which is now in its 4th edition, and is considered the enlightening hand book on Port, and Real Men drink Port...and Ladies do too!, which was a Hatchard's best seller. His monograph on Tokaji, commissioned by the IWFS, is still in print and is a useful introduction to this fascinating region in Hungary.
This year he is writing a new book on sherry, provisionally titled, 'Eat, drink and be Sherry', due to be published in September 2018.
Through his many wine trade activities, Ben keeps in close contact with all European wine regions together with the most interesting New World wines.
He has judged at international wine competitions, is a Chevalier de Tastevins, member of the Commanderie du Bontemps de Medoc et des Graves and Confreria do Vinho do Porto. He is also a member of the Vintners Company, a past Trustee of WSET and a past member of the Royal Household Wine Committee.