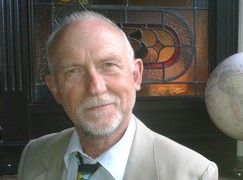 Andy Bunten
Andy Bunten has been an obsessive enthusiast about wildlife ever since he can remember. Educated at Cambridge, Newcastle and Imperial College, he then embarked on a career in nature conservation. He has worked for local government, wildlife trusts, and, for 26 years, the RSPB.
He initially worked in RSPB Scotland then headed south to be the Regional Director for the South East of England for 5 years before, in 1991, moving to the North of England to take up the reins of Director there.
A highly experienced lecturer, Andy has cruised extensively completing over 20 trips ranging from Costa Rica to the Philippines and from Argentina to Svalbard. Now an Environmental Consultant, Andy is an enthusiastic traveller and has led wildlife groups to numerous places around the world including the Seychelles, France, Egypt, Brazil, Costa Rica, Panama, Borneo, Norway and Spitzbergen.