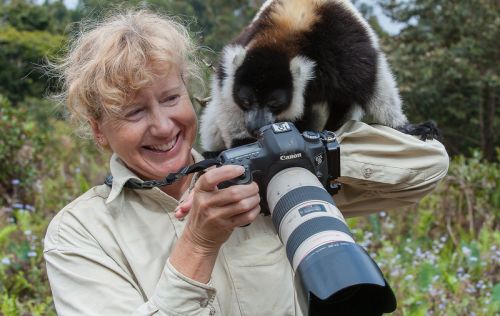 Sue Forbes
Sue has been creating wildlife, landscape and travel photos for 20+ years, traveling to over 90 countries on all 7 continents. She has combined this passion with an unusual career including everything from the Royal Air Force to various executive roles in Silicon Valley, California. Eight years ago, she managed to escape to focus solely on wildlife & travel photography and her award-winning work has been published in newspapers, magazines & books in the UK and US since then. She spends most of the time on various Noble Caledonia ships as a member of the expedition staff helping passengers take home great photos and learn more about their cameras / smartphones.
Sue is an avid naturalist looking at wildlife behaviour from a photographer's perspective and has taught about wildlife and photography on expeditions ships around the world. She can also be found driving the odd zodiac!
You can find Sue's images on her website at sueforbesphoto.com or Instagram @sueforbesphoto
Sue has a BSc in Electronic Engineering from Warwick University, UK and an MBA from Stanford Graduate School of Business, California.
Sue Forbes is on the following tours: