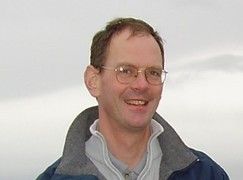 Ragnar Hauksson
Ragnar is a native of Iceland. He graduated from the University of Iceland in 1981 with Icelandic studies as his main subject and German as by-subject. He speaks English, German and the Scandinavian languages fluently in addition to his mother tongue of Icelandic.
Since graduating from the Iceland Tourist School 1988, Ragnar has had extensive experience as a guide leading tours of various natures throughout his homeland. In the past twenty five years, he has been to almost every corner of his country and is intimately familiar with the sights, sounds, colours, and smells of Iceland. He is equally able to appreciate the ample bird life, admire the variety of plants species, and marvel at the volcanic craters and geothermal activity that is so unique to Iceland. He has also taken part in a number of voyages on expedition cruise ships in the North Atlantic and Arctic in the past fifteen years. – In addition to his guiding work, Ragnar works as a free lance translator of books and articles into Icelandic.
In his discussions, Ragnar has the ability to intertwine the history and the folk and fairy tales of the North Atlantic nations together with everyday life of modern societies in those countries.
Ragnar Hauksson is on the following tours: