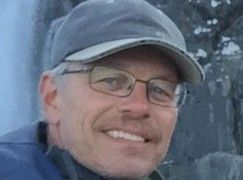 Lars Maltha Rasmussen
An experienced naturalist and field biologist, Lars began his career where he grew up in the Danish Wadden Sea, a major crossroads for Arctic migrants where shorebirds and Montagues Harriers were his preferred study objects. A piece of his heart was left in Greenland where he spent 5 years as a scientist. His passion for birds is supplemented with a love for marine mammals, plants, newts and grasshoppers.
He graduated with a masters in landscape planning from Copenhagen University, and has earned a living as a biologist managing a field station, doing environmental assessments and baseline studies, ship and aerial sea bird and marine mammal surveys, counts of caribou on snow mobiles, product manager for a travel agent, raptor migration studies at off shore wind farms and as a drone pilot monitoring nature. Since 2010 he has enjoyed working as a naturalist and zodiac driver on several expedition cruises throughout the North Atlantic in Greenland, Iceland and Svalbard, as well as in the Bering Sea, the Gulf of Alaska, South East Asia and the South Pacific Sub Antarctic Islands.
Lars is an avid photographer and he is keen to share his good humour and enthusiasm for birds, mammals and wild places.