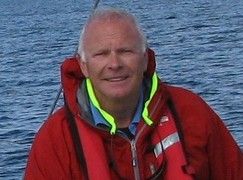 Brian Seenan
Born in Scotland, Brian graduated from Glasgow University with a degree in Geology.
His first role was diamond exploration in Zaire, with a lot of time spent in Zodiacs in croc-infested waters. Geological fieldwork and consultancy in gold and base metals, in Canada, was followed by a move to IBM in the UK. Brian brought IT and geology together, assisting oil majors with the selection and implementation of systems for seismic exploration, well plotting and platform operations.
Experience of implementing systems took Brian into project and program management, and eventually troubleshooting on complex IT systems, around the world.
Brian is a keen photographer and enjoys the outdoors, particularly ski-ing. Building his sailing skills has included many trips round Scottish coastal waters including a trip to St Kilda.
Recent activities have included building desks at a school in Kenya, looking after a wee lad who is disabled, and co-authoring a series of books on Human Reproduction for children.