| | |
| --- | --- |
| | The Guillemot Campaign - Skomer, Wales |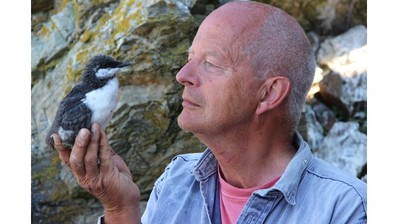 The NCCT are supporting the work of Tim Birkhead FRS, a British ornithologist and Professor of Behaviour and Evolution at the University of Sheffield who has been carrying research in the guillemot population in Skomer for the last 10 years.
Over the last fifty years around half the world's seabirds have been lost as a result of pollution, overfishing and climate change. Guillemots have been an important barometer for the health of the ocean. His study has already shown how climate change has affected breeding habits, with the birds now breeding two weeks earlier than they did in the 1970s. Continuation of this work is vital to ensure uninterrupted collection of data to monitor environmental changes through guillemots' behaviour. This work will hopefully lead to identifying and tackling threats to the ocean at a much earlier stage.
For more details of this project please visit Guillemots Skomer.
If you would like to make a donation you can do so either directly to Long-term study of guillemots on Skomer Island or NCCT. If you would like to make a donation by cheque please make it payable to 'NCCT' and send it to NCCT, 2 Chester Close, London, SW1X 7BE. If you are eligible for gift aid you can increase your donation by 25% at no extra cost to you by using our Gift Aid Form.