| | |
| --- | --- |
| | South Georgia Heritage Trust |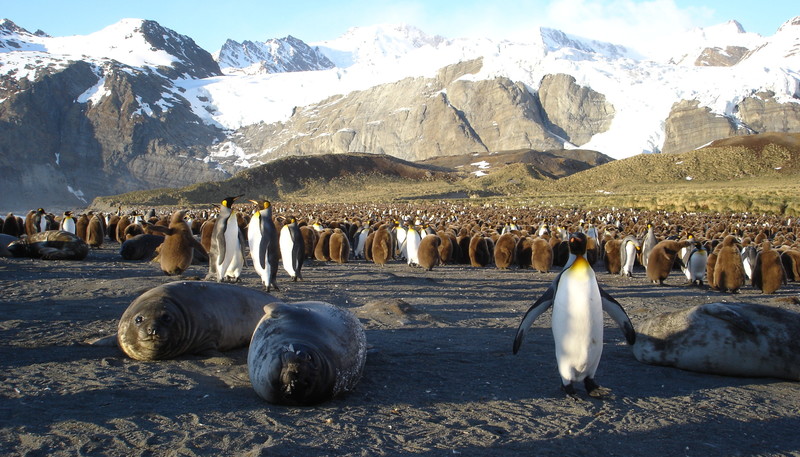 Over £17,000 raisedOur 2019 cruise to Antarctica in November aboard the Island Sky raised £3,393 bringing the total raised for the South Georgia Heritage Trust to over £17,000.The island of South Georgia is a unique place; it is one of nature's paradises and yet it is also rich with historical heritage. South Georgia is positioned in the Southern Ocean between the cold southern Antarctic waters and the warmer waters to the north. These contrasting influences contribute to the island's exceptional natural beauty, creating a unique environment that supports an abundance of marine and terrestrial wildlife.This same abundance attracted humans to South Georgia, which became a centre for the unsustainable sealing and whaling industries. The island was also the gateway to the Antarctic for heroes of polar exploration including Sir Ernest Shackleton. With its legacy of scientific research undertaken during the Discovery Investigations, its deserted whaling stations once home to communities of British and Norwegian whalers, and its pivotal role in the history of the Falklands war, South Georgia has a diverse, conflicting, and yet fascinating human heritage.We are proud to assist The South Georgia Heritage Trust (SGHT) in their aims to work preserve the island's natural and historical heritage for future generations – to redress the damage to its environment done in the past, and to preserve the human heritage of the island which so clearly shows the best and worst of humanity.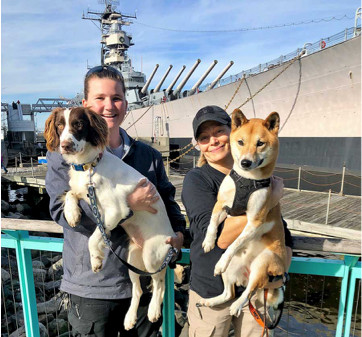 The funds raised during the Island Sky Antarctic cruise in 2019 supported the rodent detection team, contributing to the cost of Sammy, a rodent detection dog. Vital to protect Sough Georgia from reinvasion by alien species, with the help of his handler Naomi, Sammy sniffs out rodents hiding on vessels or in cargo bound for South Georgia to prevent them from reaching the island.
Read the full report here
For further information visit sght.org
If you would like to make a donation by cheque please make it payable to 'NCCT' and send it to NCCT, 2 Chester Close, London, SW1X 7BE.
Or donate online here.
If you are eligible for gift aid you can increase your donation by 25% at no extra cost to you by using our Gift Aid Form.