| | |
| --- | --- |
| | Coral Reef Restoration Workshop Seychelles |
In a joint international NGO collaboration, Corales de Paz and Nature Seychelles, funded by the Noble Caledonia Charitable Trust, hosted a training workshop on coral reef restoration at the Center for Ocean Restoration and Awareness Learning in Praslin Island, Republic of Seychelles, from 1st to 10th June 2019; equipping conservation leaders from the Western Indian Ocean (WIO) region with the knowledge and tools required to successfully apply the various aspects of large-scale coral reef restoration, which encompasses sound project development and evaluation, building large-scale nurseries, and mass coral outplanting.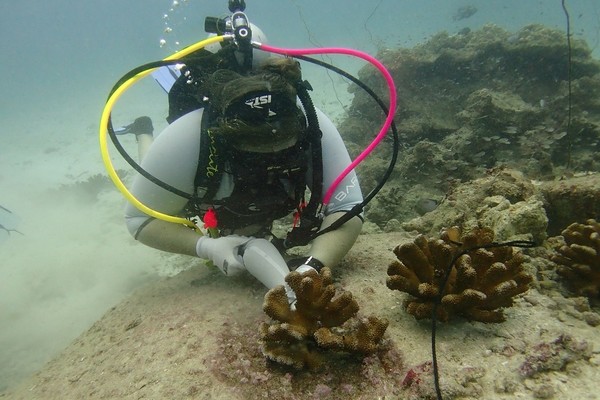 Over the course of the ten-day workshop, the six participants rfrom Kenya, Madagascar, Mauritius, Mozambique, the Rodrigues and Tanzania drew on the extensive experience of restoration experts: Dr. Phanor Montoya-Maya, former Reef Rescuer´s Technical and Scientific Officer and Director of Corales de Paz, and Mr. Paul Anstey and Mrs. Chloe Shute, Technical Coordinators of Nature Seychelles´s Reef Rescuers project.
The experts preferred a hands-on and interactive approach to learning; approach made possible by having the trainees previously enrolled in the Coral Reef Restoration Mentored Online Course imparted by the Reef Resilience Network. The experts utilized a number of case studies and simulation exercises to achieve the desired learning objectives. Some of the topics covered were the selection of nursery sites, building of large-scale rope nurseries, selection of restoration sites and outplanting corals with cement and the design of a effective reef restoration project, but the experts also dealt with a number of latest developments in the world of reef restoration, such as microfragmentation and the eco-engineering approach to accelerate natural reef recovery.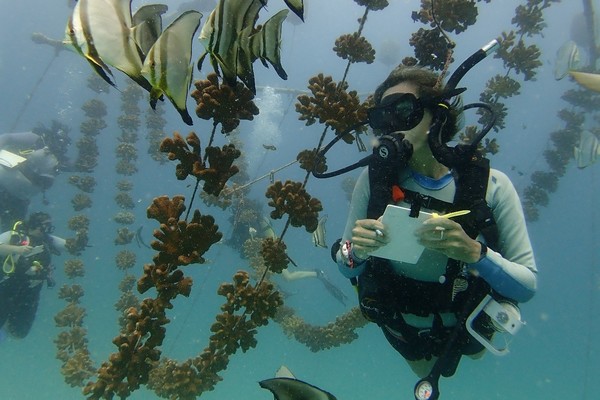 The training had the immediate and obviously practical benefit of connecting conservation leaders in the WIO region and sparking potential collaborations for effective reef restoration efforts; at the same time, it offered an opportunity for trainees to consider the creation of a regional network of reef restoration practitioners.
Trainees at the workshop were also given the opportunity to prepare a concept note for a reef restoration project of their interest that can be implemented at their home countries, and where they are able to apply the training and reef restoration tools to educate members of their communities, coral reef tourists and stakeholders.
The group left Praslin with a stated commitment to support each other´s work, to follow-up with the program as it unfolds across the WIO region, and with concrete project ideas which have already begun to tackle concrete coral reef issues in their home countries. This training will be followed later in 2019 and 2020 by three supervision meetings to check on project and knowledge application progress.
If you would like to make a donation by cheque please make it payable to 'NCCT' and send it to NCCT, 2 Chester Close, London, SW1X 7BE.
Or donate online here.
If you are eligible for gift aid you can increase your donation by 25% at no extra cost to you by using our Gift Aid Form.