| | |
| --- | --- |
| | Cambodia Vocational training |
Though recent progress has been made, 40% of Cambodia's population still lives just above the poverty line, pushing children, youth and families onto the margins of society. In Phnom Penh, thousands of children and young people are living on the streets. In order to survive, these children often undertake dangerous occupations such as scavenging, begging, construction, and sex work, making them highly vulnerable to abuse and exploitation.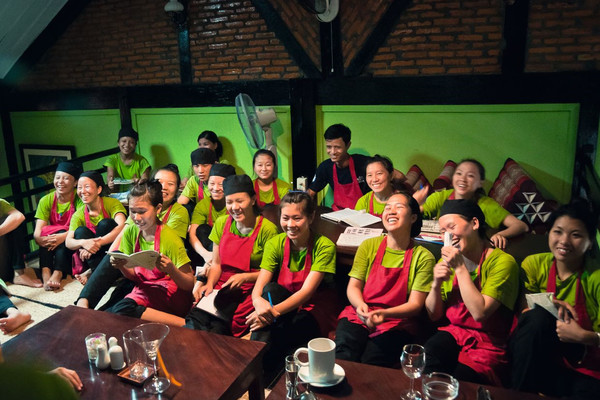 Vocational training that leads to employment can help break the poverty cycle and give vulnerable young people the opportunity to reach their full potential and build a safer and more sustainable future.
Friends-International, an award-winning international NGO and social enterprise, offers vocational training and social services enabling marginalized young people to overcome the many barriers they face and re-integrates them into society as productive, skilled, and empowered citizens.
NCCT are funding five students to go through Friends-International's hospitality vocational training, the most popular of their vocational training programs as it meets growing demand for a qualified workforce in a booming hospitality industry and opens the doors to wide range of careers, from kitchen porters all the way to head chefs.
In Cambodia, Friends-International has three successful training restaurants. Whilst on a Noble Caledonia Mekong cruise, guests can visit the Friends Restaurant in Phnom Penh and enjoy the local and European dishes created and served by the trainees.
In 2018, they have trained 297 students and placed all graduates in employment.
Two students at Friends the Restaurant Video
Your donation could provide:
£15 - a starter pack with material & uniform for a student
£50 - one month of training for a student
£100 - accommodation and food for a student for a month
£200 - support for a graduate to start his business