Traveller Photos
Thank you to Mr and Mrs Coulson for the images below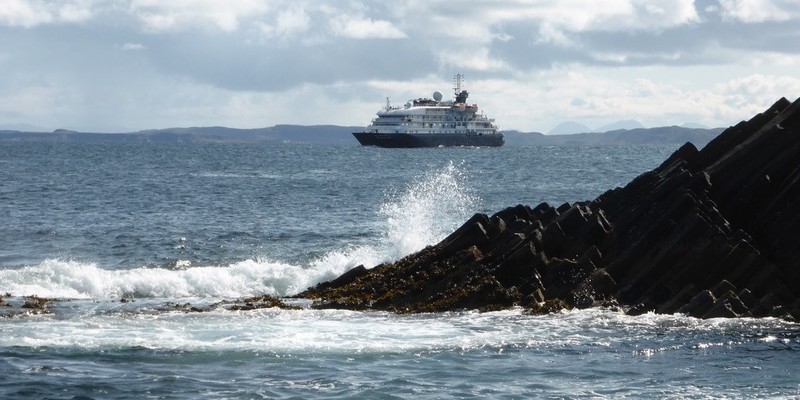 Hebridean Sky approaching Staffa 6 September 2018, we had just been to see Fingal's Cave. We were excited to see her as we would be joining on our first Noble Caledonia cruise the next day, Oban to Portsmouth. Little did we know that we would return on 8th September for Captains welcome cocktails whilst sailing past Fingal's Cave heading for Giant's Causeway, the Pap's of Jura are visible on the horizon.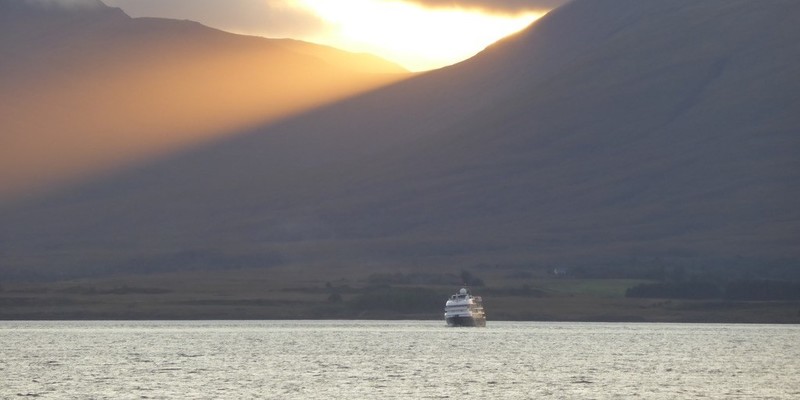 Hebridean Sky exiting The Sound of Mull bound for Oban the next day. Mull in the background, taken from Cal Mac ferry, 6 September 2018.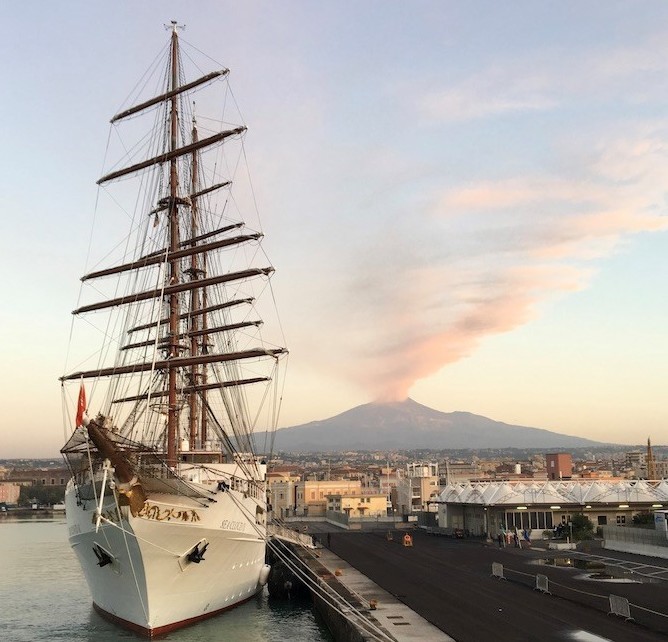 11 October 2019 view of Etna erupting with Sea Cloud II in the foreground taken from the Serenissima (early morning). We visited Etna that morning and heard later that the airports had had to close in the afternoon because of the eruption.