MS Monet joins the Noble Caledonia fleet
By Mike Deegan, Head of Fleet Operations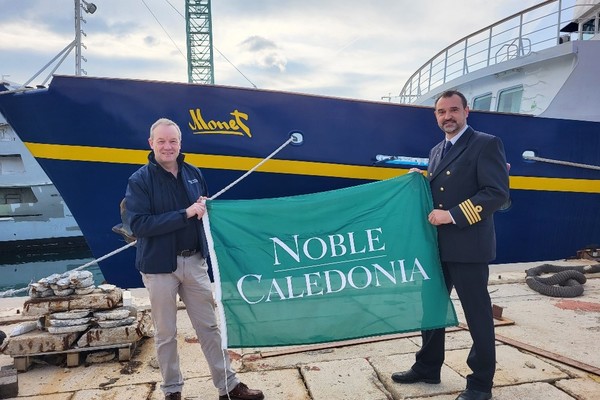 I spent the last few days in Split, Croatia, leading an inspection team aboard MS Monet as she underwent her pre-service inspection and audit. MS Monet should have joined the fleet 2 years ago but Covid had other plans and she has been undergoing refurbishment and upkeep at the shipyard of Brodosplit in Croatia.
Our inspections are detailed and look at all aspects of the ship's operation from safety, navigation, maintenance and technical to crew certification and training and public health standards. I am pleased to report that MS Monet passed our inspection and I was delighted to be able to award a coveted Noble Caledonia house flag to the ship's Master, Captain Josip Praden.
Regular guests may recognise Captain Praden from his previous command of MS Serenissima - he looks forward to welcoming Noble Caledonia guests, who he described as the most discerning and friendly guests he had ever encountered, aboard his new command!
I wished Captain Praden safe passage, fair winds and a following sea as he shortly embarks on his first Noble Caledonia voyage aboard the good ship Monet!