Natural Wonders of the British Isles
A voyage from Liverpool to Portsmouth aboard the MS Island Sky
Join us aboard the MS Island Sky and, in the company of just 68-fellow travellers and our expert expedition team, discover some of the most scenic places in the British Isles. Few places in the world can match the beauty to be found around our own shores and with magnificent coastal scenery and nature in abundance, our journey will be one to delight the senses. Our exploration of the coastal waters and idyllic isles promises to delight those with an interest in the natural world and who revel in discovering awe inspiring places without the hassle of extensive travel. Witness the prolific birdlife of the Hebrides and the islands of the Welsh Coast as well as the seals and dolphins which inhabit these waters. The solace that can be found in nature is now needed more than ever and our journey will raise our spirits daily on encounters with all manner of wonders.
We will be accommodating just 68-passengers on board for this exclusive voyage and your experience will be made all the more enjoyable by the use of Zodiacs which make the otherwise inaccessible readily available. You will be accompanied on board by ten members of our expert expedition team allowing us to explore these idyllic places in small groups, ensuring the solitude we find on the isles is not disturbed.
We have many years of experience in designing trips to the hidden corners of our remotest places and whilst this year we have had to tailor our itineraries in line with government restrictions and will not be permitted to land on some of the Scottish Isles, we will be able to cruise close to shorelines with our small ship and utilise the Zodiacs whenever possible to explore further. The Captain and expedition team will keep a flexible approach allowing for the opportunity to fully experience the unexpected, whether it be a sighting of dolphins or any unusual event. This is a wonderful opportunity to see some of our most beautiful places and view some of the extensive birdlife. No matter your level of expertise you will find a warm welcome and a cornucopia of stunning sights and sounds.
Useful links & Travel Advice
Please find a selection of useful websites to refer to for information from the Foreign & Commonwealth Office, on visa requirements, NHS travel health advice and other useful travel tips.
---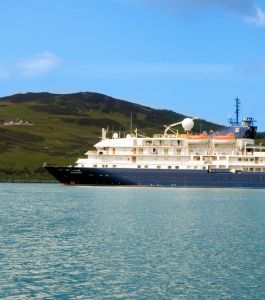 Island Sky
The MS Island Sky is one of our two flag ships and sister vessel to the MS Hebridean Sky. Both vessels were built in the same ship yard in Italy at similar times and share the same excellent attributes that make them two of the finest small ships in the world.
Itinerary
Day 1 Liverpool, England.
Embark the MS Island Sky today. Pre-embarkation testing will take place at the terminal between 13.00 hours and 16.00 hours and you will be able to embark the vessel once you have received a negative test result. There will be regular shuttle buses from Liverpool Lime Street and Liverpool Central Railway stations from 13:00 hours. Sail this evening.
Day 2 Rathlin Island & Portrush, Northern Ireland.
Located just a few miles from the North Antrim coast, Rathlin Island has been settled for more than 6000 years. Today, there are only 80 or so souls, whereas before the famine there were 1200 inhabitants. History is everywhere with historic buildings and ruins. Enjoy a guided walk which will also take in the prolific sea bird life with astonishing numbers of auks, kittiwakes and grey seal. Over lunch we sail to Portrush, our base for a visit to The Giant's Causeway which became widely known from the 1700s as the 'Eighth Wonder of the World' and large numbers of visitors came to view this amazing array of basalt columns of which there are estimated to be around 40,000 in total.
Days 3 to 5 Cruising the Hebrides, Scotland.
We have three days using our small ship to cruise through the beautiful Hebridean islands. We are not permitted to land but will sail through scenic lochs, past cliffs full of birdlife and hope to use our Zodiacs to get a closer look. Our final itinerary will remain in the hands of our Captain and Expedition Leader but we hope to sail out to St Kilda, a uninhabited archipelago some fifty miles beyond the Outer Hebrides. Dominated by the highest cliffs and sea stacks in Britain, Hirta, St Kilda's main island was occupied on and off for at least two thousand years, with the last 36 Gaelic speaking inhabitants evacuated at their own request in 1930 and we will see the remains of the village. Also cruise past two of the largest gannetries in the world at Stac Lee and Stac an Armin which rise 170 metres from the sea and are home to up to 60,000 breeding pairs of northern gannet. At the island of Staffa, on the south side, the perpendicular rock face features an imposing series of black basalt columns, known as the Colonnade, which has been cut by the sea into cathedralesque caverns, most notably Fingal's Cave. Close by is the island of Iona, which has been occupied for thousands of years and has been a place of pilgrimage and Christian worship for several centuries. Here we can see the Abbey as we cruise round the coast. On a cruise in Loch Torridon we will witness stunning mountain scenery towering over the villages below. We also hope to board the Zodiacs for a cruise around the spectacular basalt cliffs of the Shiant Islands, a group of little islands located a few miles off the shores of Lewis. This is an excellent place to spot puffins, razorbills, guillemots, seals and hopefully white-tailed eagles.
Day 6 Peel, Isle of Man.
Arrive this morning on the Isle of Man at the main fishing port of Peel. Settlements have been here since the Mesolithic Age and the island also claims to have the longest continuous parliament which was founded in 979 AD. Leaving Peel we will visit Tynwald Hill, located in the little village of St John's. This grass-topped, tiered hill is made from the soil and stones from each of the island's 17 parishes and is the point from which, each 5th of July, all the laws enacted in the year preceding are promulgated to the gathered government officials and the public at large, both in Manx and English languages. Continue to Castletown where we will board the vintage steam train for a delightful and traditional journey to Douglas. Dating from 1874, the Isle of Man Steam Railway is the island's oldest Victorian rail system and this narrow gauge railway still runs with its original locomotives and carriages. Return to the ship for lunch and enjoy a leisurely afternoon to explore Peel at your own pace.
Day 7 Holyhead, Wales.
Over breakfast we arrive at Holyhead, adjacent to Anglesey with its spectacular sea cliffs. Here we will visit the RSPB's reserve at South Stack, a beautiful but fragile maritime sward and heathland which is home to a large population of guillemots and razorbills. If we are lucky, we might also see some choughs. During our coastal walk we will also see the South Stack lighthouse built in 1809 and may see dolphins in the waters below. This afternoon we drive across Anglesey to Plas Newydd, an enchanting mansion and gardens with spectacular views of Snowdonia. Set on the shores of the Menai Strait amidst breathtakingly beautiful scenery, James Wyatt redesigned this elegant house in the 18th century. Walk through the fine garden and Australasian arboretum, with an understory of shrubs and wildflowers and an Italianate-style summer terrace. A woodland walk gives access to a delightful rhododendron garden. From the house and grounds, the views across the Menai Strait to the mountains of Snowdonia are simply stunning.
Day 8 Fishguard & Skomer Island.
From our berth in Fishguard we enjoy a walk with our naturalists along the Pembrokeshire coastal path. The path covers 186 miles around the Welsh coast and we will join a section to enjoy the beautiful scenery. Be on deck this afternoon as we pass Skomer Island, one of the most important wildlife sites in Northern Europe. It is a marvellously peaceful and scenic island with fantastic birdlife including 6000 pairs of puffins and the elusive Manx shearwater and storm petrel. We may also see the seal colony hauled out over the rocks and weather permitting will explore by Zodiac.
Day 9 Lundy, England.
We have scheduled a whole day on Lundy, a remote island in the Bristol Channel. Although small, just three miles long by half a mile wide, its isolation has made it a home for a range of wildlife whilst there is also a clutch of listed buildings and monuments. The towering cliffs and rocky shoreline are a haven for migrating seabirds and Sika deer, red deer and Soay sheep can also be seen as we walk along its traffic-free lanes and paths. Spend the day being as active as you wish, maybe explore the wide bays and coves by way of hanging valleys, see ancient burial chambers, climb the lighthouse or buy the island's 'puffin stamps' at the shop.
Days 10 & 11 Isles of Scilly.
We have two days to explore the idyllic Isles of Scilly. From our central anchorage, we will use our Zodiacs and local tenders to visit a number of the islands in the group. We will visit traffic-free Tresco, walking its idyllic lanes from the beach to the famous subtropical Abbey Gardens. Defying the Atlantic weather, this miracle of a garden is home to more than 20,000 species of plants from over 80 countries. Enjoy time to wander at your own pace along the paths, maybe visit the Valhalla collection of ship figureheads from ships wrecked on the islands or relax in the café. On St Agnes we find the most south westerly community in the UK. Surrounded by rocks and reefs this delightful tiny island offers marvellous coastal walks. The small island of Gugh lies across a narrow sandbar and here we find a single stone monolith called the 'Old Man of Gugh' which dates back to the Bronze Age. We will tender ashore to Bryher, the smallest of the inhabited Isles of Scilly. Take the chance to wander along the tracks that cross the island amongst hedgerows and fields bursting with wildflowers. Those feeling active may wish to climb Watch Hill where in the past islanders would keep watch for ships in distress or alternatively take a stroll to one of the beautiful beaches. On St Mary's, the largest island in the archipelago (yet still only six square miles), you can enjoy some time in the shops in Hugh Town, walk the historic Garrison Walls or visit the Iron Age burial chamber at Bant's Carn.
Day 12 Fowey.
Anchor this morning in the River Fowey, our base for a day exploring this picturesque part of Cornwall. Maybe join one of our expedition team on the Fowey Hall Walk, a circular four mile hike through woodland and across the tranquil Pont Creek offering wonderful views over Fowey Harbour. We will also pass through the villages of Polruan and Bodinnick which was the home of the Du Maurier family from 1926. We hope to explore the river with our Zodiacs and heading north we will see the town of Golant and tranquil Penpol Creek where the woodland is home to one of the largest heron nesting sites in Cornwall. If time and tides permit we may also make it to St Winnow Point to see the 15th century church and take the scenic walk to the village of Lerryn.
Day 13 Portsmouth.
Disembark this morning. Transfers will be provided to Portsmouth Harbour Station at a fixed time.
Dates and Prices
Prices per person based on double occupancy
26

June to

8

July 2021
Category
Price
Magellan Deck Standard Suites
£3295
Columbus Deck Superior Suites
£3495
Marco Polo Deck Premium Suites
£3695
Marco Polo Deck Corner Suites
£3895
Erikson Deck Deluxe Balcony Suites
£4395
Explorer Deck Owner's Balcony Suite
£4595
Explorer Deck Island Suite
£4995
Magellan Deck Standard for sole occupancy
£4295
Columbus Deck Superior for sole occupancy
£4495
Tour Reference Code: SCISK260621
Price Includes: 12 nights aboard the MS Island Sky on a full board basis • Wine, beer and soft drinks with lunch & dinner • Shore excursions • Noble Caledonia expedition team • Gratuities • Transfers • Port taxes.
Not Included: Travel insurance.
NB. Ports and itinerary are subject to change. All passengers are required to be fully vaccinated for Covid-19 and be resident in the UK. Our current booking conditions apply to all reservations. Zodiacs will be used regularly during this expedition.
Deckplan
Island Sky
The MS Island Sky is one of our two flag ships and sister vessel to the MS Hebridean Sky. Both vessels were built in the same ship yard in Italy at similar times and share the same excellent attributes that make them two of the finest small ships in the world.
Also of Interest
A summer voyage from Portsmouth to Aberdeen aboard the MS Hebridean Sky
SPECIAL OFFER – SAVE £400 PER PERSON

Hebridean Sky
Itinerary at a glance
Portsmouth / Dartmouth / Isles of Scilly / Fishguard / St David's / Llandudno / Gigha / Jura / Staffa / Tobermory / St Kilda / Scrabster / Foula / Papa Stour / Lerwick /A berdeen
11 nights from £5095
More Info
Next Departure:
7

August 2021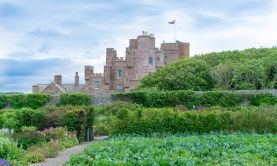 A summer voyage from Aberdeen to Portsmouth aboard the MS Hebridean Sky
Hebridean Sky
Itinerary at a glance
Aberdeen / Fair Isle / Lerwick / Foula / Papa Stour / Orkney / St Kilda / Canna / Loch Scavaig / Staffa / Colonsay / Peel / Lundy Island / Tresco / Bryher / St Mary's
12 nights from £5495
More Info
Next Departure:
18

August 2021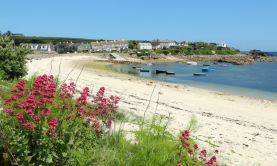 A late summer exploration of the Isles of Scilly, Lundy Island & the Isle of Portland aboard the MS Hebridean Sky
SPECIAL OFFER – SAVE £300 PER PERSON
Hebridean Sky
Itinerary at a glance
Portsmouth / Dartmouth / Isles of Scilly / Lundy Island / Portland / Portsmouth
7 nights from £3895
More Info
Next Departure:
30

August 2021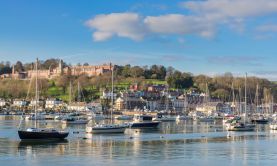 Book with Confidence
Speak to one of our advisors on 020 7752 0000