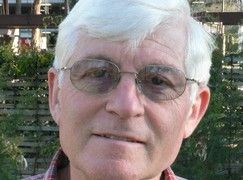 Professor Peter Bellwood
Peter Bellwood grew up in Leicester, studied archaeology at Cambridge University (King's College) and emigrated to New Zealand to undertake research on Polynesian migrations in 1967. He moved to the Australian National University in Canberra in 1973 to research the archaeology of Southeast Asia and to write books on Southeast Asian and Pacific prehistory, as well as on the origins of agricultural societies and human migrations around the world. He is a Corresponding Fellow of the British Academy and retired as an Emeritus Professor in 2013.
During his career, Peter has carried out archaeological excavations with colleagues and graduate students in many regions of Indonesia, Malaysia, the Philippines, Taiwan, Vietnam, Thailand and the Mariana Islands. Prior to 1973 he also excavated in New Zealand, French Polynesia and the Cook Islands. He has written several books: Man's Conquest of the Pacific (1978); The Polynesians (1978 and 1987); Prehistory of the Indo-Malaysian Archipelago (1985, 1997 and 2007); First Farmers: the Origins of Agricultural Societies (2005); First Migrants: Ancient Migration in Global Perspective (2013); The Global Prehistory of Human Migration (ed. 2014) and First Islanders: the Prehistory of Island Southeast Asia (2017).