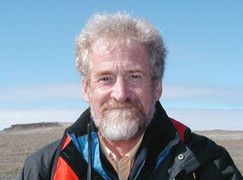 John Callum Thomson
Callum Thomson was brought up in the British Isles and spent his youth as a crofter, lobster fisherman, expert ditch digger and dairy farm manager before emulating his Highland Clearance forebears and clearing out to Canada. He completed degrees in archaeology and anthropology at University of Calgary, Memorial University of Newfoundland and Bryn Mawr College and parlayed them, along with his expertise in ditch digging, into a job as Provincial Archaeologist for Newfoundland and Labrador and Curator at the Newfoundland Museum.
He then switched to life as a consultant archaeologist, participating in environmental assessments, undertaking archaeological inventories and assessments and conducting his own field projects. His principal research focus during more than thirty years of fieldwork in the Canadian Arctic and Subarctic has been on the history and archaeological evidence of cultural groups living in extreme and marginal environments, including aboriginal people, whalers, settlers and explorers.
In 1995 he embarked as a lecturer and zodiac driver on approximately 50 expedition cruises from Norway and the British Isles to the Faeroe Islands, Iceland, Greenland, the Canadian Arctic and eastern seaboard, and the Russian Far East. Since 2005, Callum has also brought his knowledge of whaling and exploration history in polar regions and experience as a zodiac driver on more than 20 voyages from Tierra del Fuego to the Antarctic and Subantarctic islands.