Chalke Valley History Festival
24th to 30th June 2019
The Chalke Valley History Festival in Wiltshire covers a broad swathe of history as well as living history and welcomes some of the finest talent in the country. With a full programme of talks, discussions and debates, this is a real celebration of history with much to see and do and we are proud to once more be a festival sponsor.
We are delighted to be sponsoring the talks below and tickets can be purchased online from 30th April at https://cvhf.org.uk/
If you are attending the festival, please do come along and meet us at our stand next to the Naafi café.
Tuesday 25th June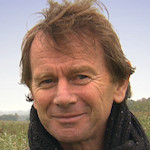 6.30-7.30 pm
Michael Wood - Why the Anglo-Saxons Matter
Acclaimed historian and broadcaster Michael Wood will tell fascinating tales from our early history: Augustine of Canterbury and the coming of Christianity, Theodore of Tarsus, the golden age of Northumbria, the Lady of the Mercians, Alfred, Athelstan, and the Norman Conquest; stories of men and women, kings and peasants, of the beginning of English literature and art, and the origins of England.
Wednesday 26th June
5.00-6.00 pm
Tracey Borman – Henry VIII and the Men Who Made Him
Henry VIII is well known for his tumultuous relationships with women, but his relationships with the men who surrounded him reveal much about his beliefs, behaviour and character. Tracy Borman will provide a new perspective by analysing Henry through the men in his life. His cruelty and ruthlessness are infamous, but his fierce loyalty towards those he trusted indicates that he was never the one-dimensional monster of popular belief.
Thursday 27th June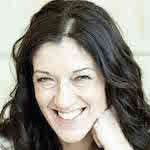 5.00-6.00 pm
Victoria Hislop with Trevor Dolby – The Twentieth Century in Greece
The twentieth century was a particularly turbulent time in Greek history. The German occupation in World War II, the subsequent civil war and the military dictatorship created deep rifts in society, divided families and left a legacy that is still felt to this day. International best-selling author Victoria Hislop will shed light on the complexity of Greece's traumatic past as she discusses the history that informs her latest novel.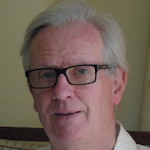 6.30-7.30 pm
David Gilmour – The British in India
Distinguished historian David Gilmour will trace the lives of hitherto unknown British men and women in India. They include soldiers, officials, businessmen, doctors and missionaries, planters and engineers, together with children, wives and sisters. He will describe their work and their extraordinarily varied interactions with the native populations, painting a highly original portrait of three centuries of British-Indian history.
Friday 28th June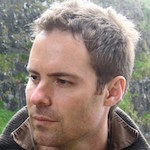 2.00-3.00 pm
Kelly Grovier – A New Way of Seeing: The History of Art
Cultural critic Kelly Grovier will question whether greatness can be attributed to a single indispensable detail, such as a spectral sixth finger that ghosts Mona Lisa's hand and the unfinished pearl in Vermeer's most famous painting. He will comb the most revered paintings and sculptures in art history for overlooked details that, once spotted and explored, alter forever the way that we see and connect with these milestones of creativity.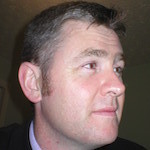 3.30-4.30 pm
Micheál Ó Siochrú - The Age of Cromwell
In our sixth Thread of History talk, Professor Micheál Ó Siochrú will discuss the wider impact of the Age of Cromwell and the Republic beyond England, looking at the invasion and conquest of Scotland and the violent oppression of Ireland. Cromwell's legacy on that island is still felt to this day and vividly underlines the vital importance of studying the past.
Saturday 29th June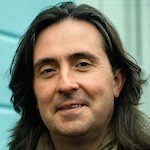 3.00-4.00 pm
Neil Oliver – The Story of the British Isles in 100 Places
Beginning with footprints made in the sand by humankind's earliest ancestors, Neil Oliver will take us on a personal tour of the places that have witnessed the unfolding of our history and that make our islands so special. From windswept headlands to battlefields, ancient trees to magnificent cathedrals, each of his destinations is a place where, somehow, the spirit of the past seems to linger.
For further details of the festival and the full programme of talks please visit https://cvhf.org.uk