14 nights
from £2945
From the Black Sea to Budapest
A journey along the majestic Danube aboard the Amadeus Symphony
New Search
Brochure
View
Order brochure
View All
Join us on what promises to be a splendid journey from the Danube Delta to Budapest. A river cruise of many hundreds of miles as the mighty river travels through Romania, Bulgaria, Serbia, Croatia and Hungary. From the delta lands of the Danube to the plains of Hungary, we will visit the great cities of Bucharest, Belgrade and Budapest as well as riverside villages and towns along the Danube, as the great river makes its way from the Black Sea. This is one of the world's great journeys, following as it does one of the most important trade routes since the earliest of times, linking the east with the west.
For those who enjoy seeing something different every day, our floating hotel, the Amadeus Symphony, will transport you in considerable comfort between great cities, towns and villages. Past ever changing landscapes where the slow speed of the vessel allows us to absorb the magnificent views of town and country. If you have never experienced a journey on a modern river cruiser it is difficult to explain the sheer pleasure that comes from travelling through the heart of Europe observing everyday life on the Danube's banks.
In addition, there is the opportunity to join a five night pre-cruise extension to discover the beautiful region of Transylvania in Romania. Travel through some of the last untouched areas of Europe and experience its cultural highlights from the stunning fortified castles to enchanting Medieval towns.
Useful Links & Travel Advice
Please find a selection of useful websites to refer to for information from the Foreign & Commonwealth Office, on visa requirements, NHS travel health advice and other useful travel tips.
Highlights

• Parliament Palace and Village Museum in Bucharest
• Spectacular sailing through the Iron Gates
• The wine region of Villany in Hungary
• The historic city of Osijek in Croatia
• Hungarian horse display at Kalocsa
• The "Queen of the Danube" — Budapest
---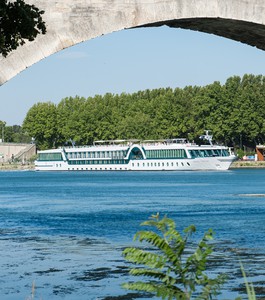 Amadeus Symphony
The 144 passenger MS Amadeus Symphony was launched in 2003 and refurbished in 2014. Whilst on board you will be looked after by the crew and our team of experienced staff who will ensure your time is relaxing, enjoyable and informative. Let the world slip by as you relax on the Sun Deck or in the Lounge, delight in panoramic views of the passing scenery or indulge in the delicious cuisine that shall be freshly prepared for you each day. The added inclusion of drinks with lunch and dinner, as well as all gratuities, makes for all-round ease and enjoyment.
Itinerary
Day 1 - London to Bucharest, Romania.
Fly by scheduled flight and transfer to the Amadeus Symphony in Cernavoda (approx. three hours). Sail this evening.
Day 2 - Tulcea.
Today we arrive in Tulcea, situated at the entrance to the Danube Delta. Enjoy a boat trip into the delta wetlands, famous for its birdlife. Sail in the early afternoon and meet your fellow travelers this evening at the Welcome Drinks and Dinner.
Day 3 - Bucharest.
Arrive this morning in the port of Oltenita from where we drive to Bucharest. We will explore the main sights of the city and see the boulevards with their decidedly French style. After lunch at a local restaurant there will be a choice of afternoon visits. You may choose to visit the Parliament Palace, the second largest administrative building in the world at 3.77 million square feet. This gargantuan construction is Ceausescu's most infamous creation and makes for a fascinating tour. Alternatively, you may prefer to visit the unique Village Museum, an open-air ethnographic museum located in the Herastrau Park, showcasing traditional Romanian village life. The museum contains 272 authentic peasant farms and houses from all over Romania. We rejoin the vessel in Giurgiu and sail on to Rousse.
Day 4 - Rousse, Bulgaria.
After breakfast join a city tour of Rousse, birthplace of Nobel Prize winner for literature, Elias Canetti. After a brief walking tour of the city centre, drive a short distance to visit the Monastery of St Demetrius Basarbovski, a fascinating rock monastery dating back to the 12th century. Return to Rousse for a wine tasting session of some splendid Bulgarian wines. This afternoon is at leisure for individual exploration and, with its stunning architecture, charming restaurants and shops, there is much to see here. Moor overnight.
Day 5 - Veliko Tarnovo.
Disembark and enjoy a tour to the city of Veliko Tarnovo, the capital of the second Bulgarian Kingdom from 1187 to 1393. The city formed a natural fortress, located on three hills surrounding the Yantra River. A palace, fortifications and churches were built into the terrain. Across the river, ancient stone houses seemingly perched on top of each other rise up the steep riverbank. After lunch at a local restaurant we visit the museum town of Arbanassi. Rejoin the ship at Svistov and sail.
Day 6 - Belogradchik & Vidin.
Arrive today in the Bulgarian port of Vidin and drive to Belogradchik which is located close to the Serbian border. The Belogradchik Rocks are a famous Bulgarian beauty spot. The sandstone has been weathered into all manner of bizarre shapes, and housed amongst the rocks is an Ottoman fort, built on the remains of a Roman structure. The excursion will end with a visit to Vidin for a performance of classical music by a string quartet from the Vidin Philharmonic.
Day 7 - Cruising through the Iron Gates.
Today the scenery becomes truly spectacular as you cruise through the Iron Gates, a narrow Danube gorge between the Carpathian and Balkan Mountains.
Day 8 - Belgrade, Serbia.
Spend the afternoon in this interesting city. A half day tour highlights the city's main attractions, including the Kalemegdan fortress as it looms over the confluence of the Sava and Danube rivers, Saint Sava Cathedral, one of the largest Orthodox churches in the world, and Tito's Memorial. Our tour will end with a spectacular Folklore performance. Sail this afternoon towards Croatia.
Day 9 - Novi Sad.
Today we will arrive in Novi Sad. Following the destruction of the three main bridges by the NATO bombing campaign in 1999, the city of Novi Sad, in the Serbian northern province of Vojvodina, has returned to normal after much rebuilding. The city is rich in historic buildings including the fortress, Bishop's House, Clock Tower and numerous churches, some of which will be seen on our morning tour. Sail in the evening towards Mohacs.
Day 10 - Osijek, Croatia.
Arrive this afternoon in Osijek, located in the Slavonian region of Croatia and picturesquely positioned on the Drava River. On arrival join a walking tour of this historic and lively city; see Tvrda, the oldest part of the town and the neogothic Church of St Peter & Paul with its 90 metre high bell tower, 40 stained glass windows and stonework from the Viennese sculptor Eduard Hauser. Enjoy some free time here to explore at leisure, perhaps visit the impressive Church of St Anthony, erected on the remains of a Turkish minaret. Later we return to the ship and sail on towards Hungary.
Day 11 - Pecs and Villany, Hungary.
From the port of Mohacs, depart after breakfast for a full day scenic tour of Pecs and Villany. The city of Pecs enjoys a fine position on the slopes of the Mecsek Hills. The visit will feature the sites associated with the city's Roman Ottoman Hapsburg past, as well as a short organ recital in the splendid Pecs Cathedral. Continue on to the town of Villany for lunch and a wine tasting. Villany is one of Hungary's top wine regions, known for its reds and rosés. Thanks to the area's sub-Mediterranean climate, wines from Villany are full-bodied and spicy and of the highest quality. Sail in the early evening towards Kalocsa.
Day 12 - Kalocsa.
Arrive this morning in charming Kalocsa, renowned for paprika production. Your tour of the Puszta district will include the town and a spectacular display of horsemanship. Depart in the afternoon for a relaxing cruise along the glorious Danube towards Budapest.
Day 13 - Budapest.
We have the day to explore Hungary's elegant capital city. Spend the morning on an excursion that will include the old quarter, visiting the Matthias Church and the Fisherman's Bastion, and spend the afternoon relaxing or exploring independently. After dinner be on deck to experience a "Budapest by Night" cruise, a chance to see this beautiful city's lights in the evening. Moor overnight.
Day 14 - Budapest.
Enjoy a day at leisure to relax on board or explore the delights of this historic city further. Tonight enjoy your Farewell Gala Dinner on board. Moor overnight.
Day 15 - Budapest to London.
Disembark after breakfast and return to London by scheduled flight.
Dates and Prices
SPECIAL OFFER – SAVE £200 PER PERSON OFF THE BROCHURE PRICE
Prices per person based on double occupancy
3

to

17

July 2017
Category
Brochure Price
Special Offer Price
Category C
£3145
£2945
Category B
£3445
£3245
Category A
£3945
£3745
Amadeus Suite
£4545
£4345
Category C – for sole use
£3145
£2945
Category B – for sole use
£3445
£3245

20

September 2017 to

4

October 2017
Category
Brochure Price
Special Offer Price
Category C
£3395
£3195
Category B
£3695
£3495
Category A
£4195
£3995
Amadeus Suite
£4795
£4595
Category C – for sole use
£3395
£3195
Category B – for sole use
£3695
£3495
Tour Reference Code: RCASY030717 | RCASY200917
Price Includes: Economy class scheduled air travel, 14 nights aboard the Amadeus Symphony on full board basis, house wine, beer and soft drinks with lunch and dinner, shore excursions, Cruise Director, Tour Manager, Guest Speaker, gratuities, transfers, port taxes, airport taxes.
Not included: Travel insurance.
Amadeus Symphony
The 144 passenger MS Amadeus Symphony was launched in 2003 and refurbished in 2014. Whilst on board you will be looked after by the crew and our team of experienced staff who will ensure your time is relaxing, enjoyable and informative. Let the world slip by as you relax on the Sun Deck or in the Lounge, delight in panoramic views of the passing scenery or indulge in the delicious cuisine that shall be freshly prepared for you each day. The added inclusion of drinks with lunch and dinner, as well as all gratuities, makes for all-round ease and enjoyment.
Your Cabin / Suite

The MS Amadeus Symphony has 72 cabins which range in size from 15 square metres for the Stateroom cabins to 22 square metres for the Suites. Cabins are fitted with all the mod-cons one would expect to ensure a relaxing and comfortable voyage throughout; en-suite facilities with a shower and hairdryer, individual climate control, flat screen television, generous closet space and choice of bed configuration. The Suites also feature a mini-bar, bathtubs and bathrobes. Cabins on the Mozart Deck include floor to ceiling glass doors leading on to a French Balcony and Staterooms on the Strauss and Haydn Decks have panoramic windows.

Your Space

Spread over four decks, the ship's public spaces are comfortable and elegantly decorated. There is a delightful dining room which accommodates all guests in one sitting. The Amadeus Club and Panorama Bar are excellent spaces for relaxation and there is also gift shop, hair salon and fitness room on board. In favourable weather, the Sun Deck and Lido Bar are the perfect place to observe the banks of the majestic rivers and for those in need of a little pampering, you can arrange a visit to the ship's massage room for some further relaxation and respite.

Your Dining

Meals are taken in the MS Amadeus Symphony's single sitting restaurant located on the Mozart Deck. The restaurant seats all passengers in an open seat arrangement and the experienced chefs serve fresh, local ingredients, focusing on both international and local specialties. Mornings feature a full buffet breakfast whilst lunches are part served and part buffet. Dinners are served and will likely include a choice of fresh fish and meats. Vegetarian dishes are of course available and special dietary needs can be met with advance notice. Complimentary wine, beers and soft drinks are included at lunch and dinner.

Life Onboard

The ship is comfortable with a convivial and informal atmosphere on board. The friendly crew will do their utmost to ensure your stay is enjoyable, informative and agreeable throughout. A daily briefing by the Cruise Director will provide you with information on the next day's activities and expert English speaking guides will accompany you on the excursions. In addition, you will be accompanied by a Guest Speaker who will provide entertaining and informative talks.

Deck plans
Highlights
• Parliament Palace and Village Museum in Bucharest
• Spectacular sailing through the Iron Gates
• The wine region of Villany in Hungary
• The historic city of Osijek in Croatia
• Hungarian horse display at Kalocsa
• The "Queen of the Danube" — Budapest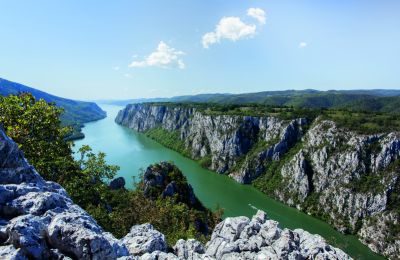 Onboard Experts
Ticu Gamalie

Born in Constanta, Romania, Ticu began his career in the travel industry at young age guiding short tours in the Black Sea in his summer holidays. This led to longer tours such as "The Painted Wonders of Bucovina", "Bucharest – the Little Paris", "Dracula – between myth and history" for various cruise ships and being invited to give lectures on board.

He then graduated from Bucharest Physics University and worked for 10 years as a high school teacher in Romania, whilst continuing to guide in the holidays. He was also a member of "Pro-Democracy", a Romanian NGO involved in elections-surveillance in Romania, Bulgaria and Albania (under OSCE).

In 1998 he was invited to the United States as an exchange professor where he graduated with a Masters in Science of Education. He has been working as an Assistant Professor at Arkansas State University - Beebe since 2000 and teaches a variety of courses including Physics, Earth Science and Environmental Science.

Ticu Gamalie will be on the following tour dates:

3

to

17

July 2017

Brenda McLoughlin

Brenda is from Lancashire and has worked in the travel and tourism industry for over thirty years in operations, as a Tour Manager and Cruise Director. She was for many years responsible for creating cruise itineraries and exciting shore excursions for discerning travellers. Brenda is fascinated by other cultures and truly believes that travelling opens the mind and should be compulsory!

Brenda lives near Skipton, the Gateway to the Yorkshire Dales. When she is at home she runs and hosts five reading groups and creative writing groups and leads guided walking tours in the Yorkshire Dales, the Forest of the Bowland and in the southern Lake District. She is also Chairman of her local NADFAS (National Association of Decorative and Fine Arts Society) and volunteers for the National Trust.

Brenda is delighted to work with Noble Caledonia, very much enjoys helping to make holidays special and always looks forward to getting to know everyone. Brenda works on sea vessels, river boats and land programmes in any and all parts of the world.

Brenda McLoughlin will be on the following tour dates:

3

to

17

July 2017

Susan McManus

Susan grew up in Harrogate, Yorkshire and then left the UK aged 18 to pursue a life of travel and adventure. For 5 years Susan travelled extensively in Europe, Asia and South America, stopping off to work in Berlin, teach English in Japan and Taiwan, and numerous jobs in Australia.

Susan then returned to the UK and began a career in tourism which has lasted over 25 years. She has travelled worldwide with many companies and lived in various destinations which include Egypt, Jordan, Russia, the Seychelles and the Caribbean. Susan has worked with Noble since 1997 on a variety of European River cruises, small ships that sail from the Adriatic to Antarctica and land tours that include Ethiopia, Eritrea and India, to name a few.

Susan McManus will be on the following tour dates:

3

to

17

July 2017 •

20

September 2017 to

4

October 2017

Pieter Shipster

Pieter Shipster comes from a well-travelled Anglo-Dutch military family and he has had a varied career. After taking a degree in the history of the Near and Middle East at the London University School of Oriental and African Studies he was a teacher in the Sudan, an international banker, and a project worker for Christian Aid. He then took up a career in public health which has taken him to Sierra Leone and to Saudi Arabia and he has worked for many years in the British National Health Service. His life-long interest in T. E. Lawrence (Lawrence of Arabia) led him to join the T.E. Lawrence Society, eventually becoming its Chairman. He was first approached by Noble Caledonia to be a Guest Speaker/ Tour Escort for a specialist tour In the Footsteps of Lawrence of Arabia and he has now worked as a Tour Manager for the company since 2008. He has now done a wide variety of tours on land, river and sea. He is especially familiar with many European rivers - Danube, Don, Douro, Moselle, Rhine, Rhone, Vistula, Vltava, and Volga - but he has also done tours on rivers in other continents, the Brahmaputra in India, the Irrawaddy in Myanmar, the Mississippi in the USA, and the Nile in Egypt. He has done a number of European and North African sea-cruises - aboard the Clipper Adventurer, Clipper Odyssey, Island Sky, Serenissima, and the Tere Moana -and he is familiar with many destinations in the Adriatic, Aegean, Baltic, Black Sea, Ionian, Mediterranean, and Tyrrhenian seas. As regards land tours he is especially familiar with Jordan but he has also done land tours in Romania, Hungary, Bhutan and Chile.

Pieter Shipster will be on the following tour dates:

3

to

17

July 2017

Nicholas Merchant

Nicholas Merchant's career has mirrored his abiding interest in Antiques. He has worked for some of the major Auction Houses in London as well as running his own book business devoted to the Decorative and Fine Arts. His particular interest is English 18th century furniture and Country Houses. However, his interest is broad and he likes to discuss objects, not just for themselves but in their historical context.

Nicholas is much in demand as a lecturer which has taken him recently to the United States, South Africa, Europe and all over the United Kingdom, including the Victoria and Albert Museum in London. Since joining the panel of lecturers of the NADFAS in 2004 his convivial style of lecturing has resulted in over 500 lectures all over the world. Nicholas is the West Yorkshire representative of the ArtFund. His company Aspect Events is responsible for arranging, hosting and lecturing in major hotels on specialist short breaks for collectors. Nicholas also lectures extensively on board selected cruise-lines

Nicholas Merchant will be on the following tour dates:

20

September 2017 to

4

October 2017

Rainer Sudholter

Rainer considers himself European, born in Germany, living in the South of France and working for a British Company.

His mother claims that his first word was 'ship', which presaged Rainer's future.

Travelling has always been his passion. After getting a master's degree in Mathematics, he decided to turn his hobby into his profession.

His career in the travel industry started in 1995 with a German Cruise Line. He worked there as Tour Manager, purser and Shore Excursion Manager on European rivers and around the world. He visited almost every major cruise port in the world.

In 2004 he joined the Noble Caledonia Team and is sharing his experience and destination knowledge as Tour Manager and Cruise Director. He loves all European waterways but his specialities are the Rhine (where he was born) and the Rhone/Saone rivers, where he has chosen to make his home.

Rainer spends his winters mostly in South-East Asia, where Myanmar has become his main destination.

When he is not travelling he is taking care of his garden and his two lovely rescue dogs.

Rainer Sudholter will be on the following tour dates:

20

September 2017 to

4

October 2017
Tour Extensions
28th June to 3rd July & 15th to 20th September 2017

Transylvania is located in central Romania, a region of exquisite countryside surrounded by the arc of the dramatic Carpathian mountain chain. This region is home to some of Europe's best-preserved Medieval towns, most notably Brasov, featuring Old Saxon architecture and citadel ruins. We begin our five night tour in Sibiu, with its cobblestone streets and pastel-coloured houses. We also encounter stunning castles such as Bran, near Brasov – a Gothic fairy-tale structure associated with 15th century Walachian Prince Vlad Tepes, the inspiration for Bram Stoker's Dracula. We also visit the notable town of Biertan and its 14th century UNESCO Church-Fortress, the fairytale Peles Castle, built by King Carol I in the 19th century, and the dramatic citadel at Rasnov, built to protect the region's villages from Tartarian invasion.

Day 1 London to Sibiu, Romania. Fly by scheduled indirect flight from London to Sibiu. Arrive this afternoon and transfer to your four-star hotel for a two night stay. Dinner this evening will be at your hotel.

Day 2 Sibiu. After breakfast join a walking tour of colourful Sibiu, followed by some free time before lunch in the old city. Later, drive to Sibiel, a pretty village situated 20 kilometres from Sibiu. Here we visit a unique and superb museum of glass painted icons, located in the old village church. This evening, enjoy a traditional dinner during which we will be able to talk to our local hosts about Romanian daily life in a Transylvanian village.

Day 3 Biertan-Sighisoara-Brasov. After breakfast depart for picturesque Biertan. Your first glimpse of the town's Medieval church is unforgettable; it towers over the square below, surrounded by vividly painted houses and backed by vineyards. On arrival we visit the UNESCO 14th century fortified church, once the home to the Lutheran Bishop of Transylvania. Continue on to Sighisoara and on arrival explore the Old Town with its cobbled streets, burgher houses and ornate churches. Also visit the Clock Tower known as the Council Tower, built in the second half of the 14th century and expanded in the 16th century. Enjoy lunch in "Dracula's House" restaurant followed by some free time. Continue on to Brasov where will be staying for three nights. Dinner this evening will be at a local restaurant.

Day 4 Azuga-Sinaia-Rasnov. After breakfast depart for a city tour of Brasov, including the City Hall Square, St Nicholas Church and the Old City. Afterwards we continue to Azuga in Prahova Valley, home of the Royal Cellar which is the wine supplier for the Royal family. We will stop at a local vineyard for lunch and enjoy some wine tasting. Continue on to see the fairy-tale Peles Castle, built by King Carol I in the 19th century. Afterwards we head back towards Brasov with a stop enroute at the Rasnov Citadel, a historic monument and landmark in Romania. This outstanding citadel was first mentioned in documents in 1335 and was built as a defense against invading Tartarian armies. Please note that the entrance to the citadel is a 15 minute uphill walk for those who wish to visit inside. Dinner this evening will be at a local restaurant.

Day 5 Brasov. After breakfast, visit the Black Church, followed by some free time in the Old City. We will have lunch at a local restaurant and the afternoon is at leisure to relax or explore independently. This evening enjoy dinner in the nearby resort town of Poiana Brasov.

Day 6 Brasov to Cernavoda. After breakfast depart for a visit to Bran to see the world famous 'Dracula's Castle', built as a fortress in 1212 by the Knights of the Teutonic Order. Vlad Tepes, better known as Vlad the Impaler, used the castle as headquarters for his incursions into Transylvania. We then depart for Ploiesti and enjoy lunch on arrival before continuing on our journey to Cernavoda, where we will embark the Amadeus Symphony. Sail in the evening.

Prices per person based on double occupancy

| Category | Price |
| --- | --- |
| Twin | £695 |
| Single | £865 |

Price includes: Five nights accommodation at four-star hotels in Sibiu and Brasov, full board throughout, wine and soft drinks with lunch and dinner, all sightseeing as described, water during excursions, gratuities.

Not Included: Travel insurance.
River Guides
To see our current selection of tours for the river Danube click here.

More than any other river in the world, the Danube will always conjure thoughts of music. The Danube rises in the Black Forest of Germany and reaches its end in the Black Sea, passing through four capital cities on its way (more than any other river in the world) and ten countries – Romania, Hungary, Serbia, Austria, Germany, Bulgaria, Slovakia, Croatia, Ukraine and Moldova. It has many tributaries, some important rivers themselves. The Danube is all about high culture and the historic cities that appear in close succession along its banks.

Vienna, for instance, is a jewel. Its Ring created by Franz Joseph in the 1860s is a parade of imperial magnificence, opera house after university, palace after cathedral, interspersed with shaded gardens designed for outdoor summer concerts. Yet this is a city centre small enough to walk around easily – though you can take a tour in a horse-drawn carriage. Must-sees include the Hofburg and the Schonbrunn but if you might want to try a must-do, go to the Music House where you can virtually conduct the Vienna Philharmonic Orchestra on screen – if you get to the end, the orchestra stands up and applauds you!

Bratislava is a tiny city dominated by its castle on the hill and a historic gem. The Old Town is completely pedestrianized which makes for pleasant walking. Besides the Gothic Cathedral and an exquisitely pretty Old Town Hall, look out for the humorous statues – the Good Soldier Schweik's head emerging from a manhole on the street for instance. Budapest is a city of two halves. Buda is hilly and wooded with Gothic houses and cobbled streets. Pest is all grand boulevards and Baroque buildings including a jewel of an opera house. For music lovers, there are museums to Liszt and Bartok and plenty of concerts on offer. And for everyone there are breath-taking views from the Fisherman's Bastion perched high above the city where, in the sunshine, the Danube turns a perfect blue.
Also of Interest
Discover the wonders of the Black Sea aboard the MS Island Sky
Island Sky
Istanbul
Bartin
Sinop
Trabzon
Batumi, Georgia
Sochi, Russia
Odessa, Ukraine
Constanta, Romania
Nessebur, Bulgaria
Istanbul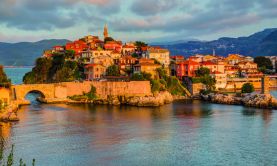 A 23 night river cruise across Europe aboard the MS Amadeus Symphony
SPECIAL OFFER – SAVE £400 PER PERSON FOR A LIMITED TIME ONLY
Amadeus Symphony
Amsterdam, Netherlands
Cologne, Germany
Koblenz / Rudesheim
Mannheim / Heidelberg
Miltenberg / Wertheim
Wurzburg
Bamberg
Nuremberg
Regensburg
Passau
Melk / Wachau Valley / Vienna, Austria
Bratislava, Slovakia
Budapest, Hungary
Kalocsa
Pecs
Belgrade, Serbia
Iron Gates
Veliko Tarnovo, Bulgaria
Constanta, Romania
Black Sea / Tulcea
Bucharest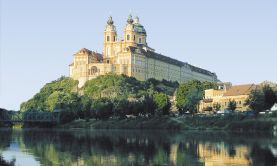 Book with Confidence
Speak to one of our advisors on 020 7752 0000