The Aldabra Clean Up Project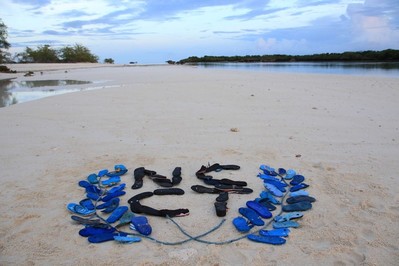 The Aldabra Atoll in the Seychelles is a very special place and one with close links to Noble Caledonia, described by Sir David Attenborough as 'one of the world's greatest surviving natural treasures'. We are one of the few cruise companies permitted to bring a privileged few travellers to the islands and have done since our establishment in 1991.
The NCCT were proud to be silver sponsors of the expedition led by The Queen's College, Oxford to clear Aldabra's beaches of plastic waste. Whilst only a small number of people have ever been to Aldabra, the oceans carry tonnes of plastic to its beautiful shores.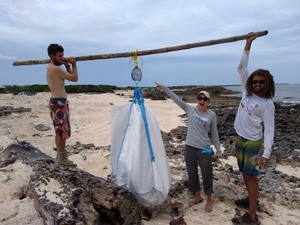 The project has been successful in:
Clearing the plastic pollution from Aldabra's key turtle nesting beaches and tortoise turf grazing areas. 25,750 kg of marine debris were removed over five weeks by a team of 12 people, assisted by SIF staff and SPDF staff in the final two weeks.
Conducting research that will inform future management of the threat of plastic pollution in small island states.
Being a catalyst for waste management discussions at governmental level in Seychelles and at several international events with other world leaders.
Empowering 12 young people to become actors in the global environmental issues that face our generation.
Despite the main project being over, the team will continue to share their work and raise awareness and particularly to work towards achieving a circular economy for marine plastic pollution arriving in Seychelles and other small island nations.
We would like to thank everyone whose generous donations helped to make this project possible.