The Aldabra Clean Up Project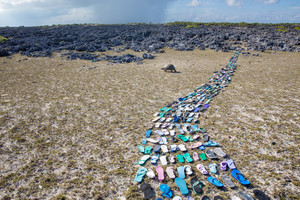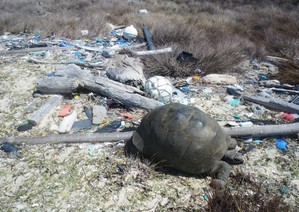 The Aldabra Atoll in the Seychelles is a very special place and one with close links to Noble Caledonia, described by Sir David Attenborough as 'one of the world's greatest surviving natural treasures'. We are one of the few cruise companies permitted to bring a privileged few travellers to the islands and have done since our establishment in 1991.
We are working with The Queen's College, Oxford who are leading an expedition to clear Aldabra's beaches of plastic waste. Whilst only a small number of people have ever been to Aldabra, the oceans carry tonnes of plastic to its beautiful shores. Noble Caledonia's Charitable Trust will be sponsoring The Queen's College initiative to clear the plastic, analyse and identify where the waste has come from and reach out to primary and secondary schools to engage and inspire young people to learn about Aldabra and minimise their use of plastic.
A team of six graduate students will head out to Aldabra in March 2019 to work with six Seychellois environmentalists to transform the shores of the atoll.
The cost of the expedition is £150,000. The NCCT have donated £20,000 to date and we hope that you will join us in helping reach the target so we can look forward to seeing the results on our next visit to the atoll with the MS Serenissima over the winter of 2019 and 2020.
For further details please visit www.queens.ox.ac.uk