Virtual Visits
With most travel plans off the cards for the time being, we thought that we would bring you just some of what you would experience on a Noble Caledonia tour directly to you. From the comfort of your armchair, take a look at some of our favourite virtual resources to explore fascinating museums, historic sites, gardens, wildlife encounters and more.
We hope that these will provide some inspiration for your next tour or cruise and whet your appetite to travel once again.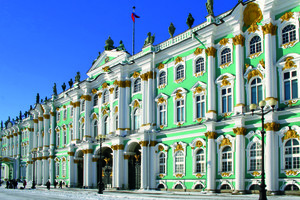 Hermitage Museum, St Petersburg
Of all the world's major museums, The Hermitage is one probably one of the most confusing to find your way around, with over 400 rooms spread over three floors of five interlinked buildings. Why not take a virtual tour to get your bearings of this museum of art and culture that was founded by Catherine the Great in 1764.
Visit the Hermitage Museum on one of our Russian voyages or tours

Enjoy a Virtual Garden Visit
Despite having to close its garden gates for the first time in its 93-year history, the National Garden Scheme is working with garden owners to keep some stunning gardens virtually open for you through the coming weeks.
You can enjoy virtual garden visits as well as gardening tips and tutorials from their knowledgeable garden owners. Since 1927 the National Garden Scheme has been opening exceptional private gardens to raise funds for nursing and health charities. In that time they have raised almost £60 million and in 2019 made an annual donation of £3 million. Their core beneficiaries include Macmillan Cancer Support, Marie Curie, Hospice UK and The Queen's Nursing Institute. With the gardens closed, they face an 80% reduction in income in 2020, so if you enjoy their content you can consider making a donation in support of the National Garden Scheme.
Tour a virtual garden, view gardening tips or make a donation here: ngs.org.uk/virtual-garden-visits/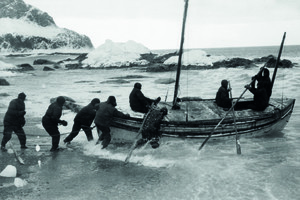 Shackleton Online from the Scott Polar Research Institute, Cambridge
The Shackleton Online resource is a space where you can find out more about Shackleton's expeditions, crew mates, the places they travelled to, and the exceptional collections of papers, photographs and objects related to Shackleton held by the Scott Polar Research Institute. You can also explore a range of online resources at the Polar Museum and view the collection.
Learn more about the great polar explorers one of our Antarctic cruises
Sicily
Explore this series of series of panoramic photographs and videos from around the Italian island. Gape at the ceiling of the Monreale Cathedral, admire the ruins at the Valley of the Temples, or take in the sweeping coastline at Cefalù. For a different perspective, watch this impressive footage of a recent eruption of Sicily's Mount Etna.
Visit the treasures of Sicily on one of our Mediterranean cruises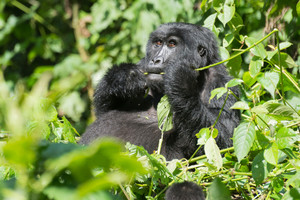 Uganda
Where better on earth to see gorillas than Uganda, home to the Bwindi Impenetrable Forest Park, a habitat for half of the world's endangered mountain gorillas. Watch this video footage where a young gorilla stole the show when he grabbed the camera and filmed himself for several minutes. Truly astonishing footage and an insight into the importance of this elusive and majestic animal.
Explore the wildlife & wonders of Uganda on our Ultimate Uganda tour
Royal Geographical Society - The photographs of Eric Newby
Eric Newby, author of some of the best books in English travel writing explored many of the world's great rivers, as well as its oceans, mountain ranges, deserts and cities and the more remote and inhospitable the better. He took some remarkable photographs along the way and, to mark the centenary of his birth, this wonderful RGS online exhibition displays a selection of his diary entries and stunning photographs from The Last Grain Race to A Small Place in Italy.
View the RGS What the Traveller Saw exhibition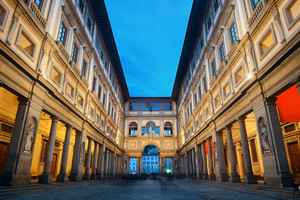 Uffizi Gallery, Florence
You can scroll through more than 300,000 works in the digital archives of the Uffizi, Florence's treasure chest of Renaissance art. Take a virtual tour to view the works of Botticelli, Titian and Canaletto
Visit Florence on our A Week in Tuscany escorted tour

Israel
Take a virtual tour of the Holy Land's most famous sites and enjoy one day in Jerusalem with this 360-degree guided tour with information on the city's holiest places.
Visit Israel in style on our Classic Israel small group escorted tour.
Rijksmuseum, Amsterdam
This famous museum houses legendary works by the Dutch Masters including Rembrandt and Van Gough. Take a virtual tour to view all the must-see exhibits and even get up close and personal with 'The Night Watch'.
Visit the Rijksmuseum on one of our European River Cruises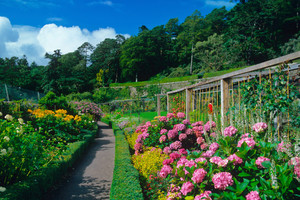 Inverewe Gardens, Scotland
David Mitchell was previously Curator at the Royal Botanic Garden Edinburgh and is now an Honorary Research Associate as well as a regular Guest Speaker on Noble Caledonia tours. Take a tour with him of Inverewe Gardens, the tropical oasis that sits on the banks of Loch Ewe, to discover its beauty and diversity.
Visit Inverewe on one of our garden themed tours or cruises or cruises around the UK
WildEarth Safari Live, South Africa
View this award-winning live safari broadcast from the African wilderness directly to your home. Reality TV in the true sense of the word, you will be able to interact with an expert game ranger in real time whilst safari vehicles, guides on foot, drones, balloons and remote cameras get you up close to the most fascinating wildlife sightings.
Enjoy your very own safari experience on one of our Africa tours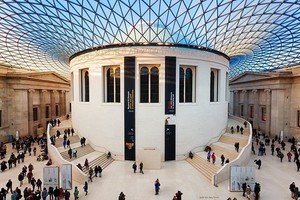 British Museum, London
Travel through time and get inspiration for your future travels with this virtual tour brought to you by the British Museum. Virtually explore the exhibits of Africa, the Americas, Asia, Oceania and Europe with informative audio descriptions along the way.
Egypt
You can also explore some of Egypt's great pyramids with this virtual tour and watch this video or read this story to learn about the development of the Grand Egyptian Museum, an enormous complex that is nearing completion.The Egyptian Tourist Board has invited the world to visit four ancient sites across Egypt by way of virtual exploration: the 5,000-year-old tomb of Queen Meresankh III at Giza; the Mosque-Madrassa of Sultan Barquq in Cairo; the Coptic Red Monastery in Upper Egypt; and the Ben Erza synagogue – founded, the story goes, on the site where Moses was discovered. Also tour the tombs of Kom el Shoqafa in Alexandria and the tomb of King Ramses VI in the Valley of the Kings.
Explore the ancient sites and wonders of Egypt on one of our Nile cruises