Spiced Parsnip Soup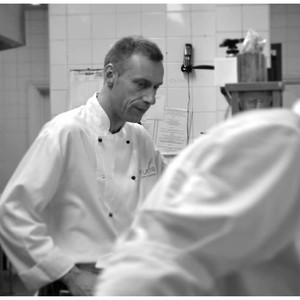 It's a pleasure to be donating recipes to the Noble Caledonia Travel Post from the Sky Ships. I will be publishing recipes that the guests most appreciate while on board. As a chef, my passion is having the luxury of being able to work with the raw ingredients to produce mouthwatering dishes every day.
In this episode of the Travel Post, I would like to share with you my favourite recipe for spiced parsnip soup. This soup is perfect for the upcoming chilly evenings as the spices give it a gentle heat making it extra warming.
Have a great weekend.
Darren Marchant
Head Chef – the Sky Fleet
Ingredients - serves 4
2 tbsp olive oil
1 tsp coriander seeds
1 tsp cumin seeds, plus extra to garnish
½ tsp ground turmeric
½ tsp mustard seeds
1 onion, diced
2 garlic cloves
75g parsnips, diced
1.2 litres vegetable stock
1 tbsp lemon juice
Method
1. Heat oven to 220C/fan 200C/gas 7.
2. In a bowl, mix together the olive oil and coriander seeds, cumin seeds, ground turmeric and mustard seeds.
3. Place the parsnips, garlic and onion into the bowl and mix well
4. Spread out in a lined baking tray and roast for 30 minutes until tender.
5. Spoon into a food processor or liquidiser with 600ml of the vegetable stock and blend until smooth.
6. Pour into a pan with the remaining 600ml of vegetable stock, season, then heat until barely simmering.
7. Remove from the heat and stir in 1 tbsp lemon juice. Garnish with cumin seeds.