Darren's Favourite Cake
Carrot Cake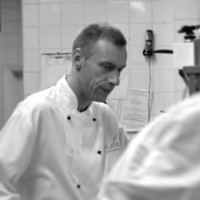 I don't have much of a sweet tooth but there is one cake that I cannot turn down and that is the lovely carrot cake so this week I have passed on my recipe for this delicious cake for you to enjoy.
Have a lovely weekend.
Darren Marchant
Head Chef – the Sky Fleet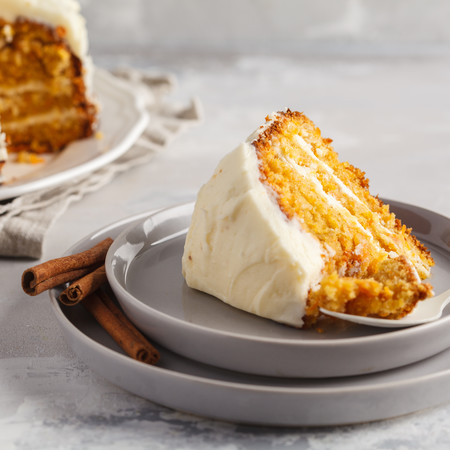 Ingredients
155ml Sunflower Oil
230 Grams Self-Raising Flour
1 Teaspoon Baking Powder
1½ Teaspoon Ground Cinnamon
½ Teaspoon Mixed Spice
½ Teaspoon Ground Ginger
230 Grams Light Brown Muscovado Sugar
1 Orange, finely grated
100 Grams Pecans, halved
260 Grams Organic Carrots, coarsely grated
3 Medium Free-range Eggs
Icing
50 Grams Butter, softened
200 Grams Good Quality Cream Cheese
100 Grams Icing Sugar
1 Orange, finely grated
Method
1 Preheat the oven to 180°C/fan160°C/gas 4. Grease an 18cm loose-bottomed round cake tin and line the base with grease proof paper.
2 Sift the flour, baking powder and spices into a large bowl.
3 Add the sugar, zest, pecans and grated carrots, then stir until well combined. Stir in the beaten eggs and oil, then mix well.
4 Pour into the cake tin and bake in the oven for 1 hour or until a skewer comes out clean.
5 Take out of the oven and place the tin on a wire rack, let the cake rest for 5 minutes. Take out of the tin and place the carrot cake on the wire rack and leave to cool completely.
For the icing
1 Place the butter in a large bowl.
2 Using a hand mixer whisk the butter until soft then add the cream cheese and whisk again until the mixture is smooth.
3 Add the sugar and orange zest and using a spatula fold these ingredients into the cream cheese mixture.
4 Place the cream cheese mixture into a separate bowl, cover with cling film and place in a cool place until required.
Decorating the carrot cake
1 Level the top part of the cake with a bread knife.
2 Cut the carrot cake in half.
3 Spread some of the butter cream on the side of the carrot cake to make a filling and the place the other half on top.
4 Spread the rest of the butter cream frosting on top of the cake.
5 Place the carrot in the fridge just to firm up the frosting