Chicken Curry (Murgh Makhani)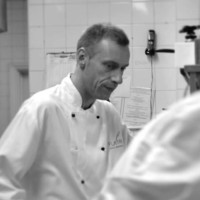 In this episode of the Travel Post I would like to start by thanking those of you who responded to my request last week for ideas of what you would recipes you would like to me include. I'm overwhelmed with your feedback and shall be starting to include those ideas and recipes from next week's instalment.
For this week, it is one of my favourite authentic chicken curry dishes - Murgh Makhani. On my travels around the India Ocean I had the pleasure to eat out in Goa and enjoyed this curry dish – it is just full aromatic spices and pleasant aromas. It's a curry that everyone can enjoy around the table.
Have a lovely weekend.
Darren Marchant
Head Chef – the Sky Fleet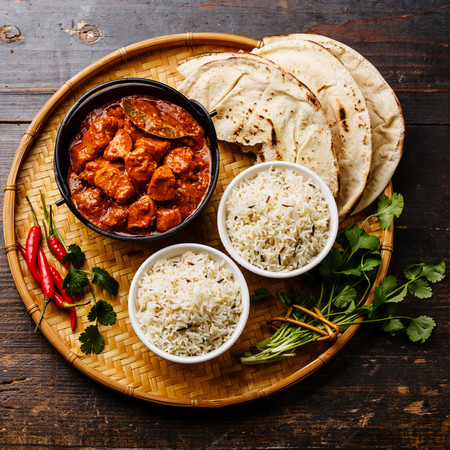 Ingredients serves 4
Chicken marinade
800 Grams Diced Boneless Chicken Pieces 3-4 cm
2 Crushed Garlic Gloves
3 cm Fresh Peeled Grated Ginger
½ Teaspoon Chilli Powder
¾ Teaspoon Sea Salt
1 Freshly Squeezed Lemon Juice
2nd chicken marinade
90 ml Natural Yogurt
½ Teaspoon Garam Masala
1 Level Teaspoon of Cumin Seeds
1 Teaspoon Turmeric
Sauce
½ Teaspoon Garam Masala
2 Tablespoon Ghee
2 Garlic Gloves Crushed
1 cm Fresh Ginger Peeled and Grated
2 Cardamom Pods Crushed
1 Clove
1 Teaspoon Ground Coriander
1 Teaspoon Turmeric
1 Teaspoon Chilli Powder
½ Teaspoon Paprika
3 tbsp Tomato Puree
3 Shallots Diced Finely
Half Freshly Squeezed Lemon Juice
40 Grams diced cold butter
90 ml Double Cream
Chopped Coriander for garnish
Method
Chicken marinade
1 Place the chicken into a bowl
2 Add the garlic, ginger, salt and lemon juice (from the chicken marinade ingredients)
3 Mix all the ingredients into the chicken. Then place cling film over the bowl and leave to marinade for 45 minutes.
2nd chicken marinade
1 Place yogurt into a bowl
2 Add the garam masala, turmeric and cumin seeds and stir into the yogurt
3 Place the marinade over the chicken and mix in well into the chicken
4 Cling film the chicken bowl and place in the fridge for at least 4 to 6 hours
Sauce
1 Pre heat the oven to 180 degrees
2 Heat the ghee in a heavy bottomed pan and add the diced shallot, ginger and garlic and lightly colour
3 Add the cardamom, clove, garam masala, turmeric, chilli powder and the paprika to the saucepan
4 Fry the spices for 2 mins until the aroma from the spices starts escaping from the pan
5 Stir in the tomato puree and cook it out for 4 minutes stirring occasionally. Then add the lemon juice
6 Remove from the heat
7 Place the chicken on a grill rack, having a baking tray underneath to catch the juices from the chicken
8 Bake the chicken for 8 minutes. Take the chicken out of the oven
9 Brush the chicken with some vegetable oil and rotate the chicken.
10 Place back in the oven and cook for a further 10 minutes until the chicken just cooked
11 Return the sauce to the stove, add the chicken and heat through until the chicken is cooked
12 Then add the butter and cream to the sauce, stirring until the butter is melted and incorporated into the sauce
13 Place into a serving dish with the chopped coriander